Go-to-Market Lead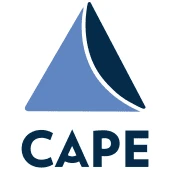 Cape Analytics
Administration
Posted on Thursday, June 8, 2023
CAPE Analytics is the leading provider of geospatial property intelligence. CAPE provides instant property insights for millions of residential and commercial buildings by analyzing high-resolution imagery, property records, and novel data sources using computer vision and machine learning. With a mission to better understand and protect the built environment, CAPE provides property stakeholders with risk-predictive property attributes that are more timely, accurate, and objective than on-site inspections. Comprised of insurance, real estate, and data experts, CAPE is backed by leading venture capital firms and insurance carriers.
As Go-to-Market Lead, you will spearhead the go-to-market strategy of a high-impact product line at CAPE. You'll shape and evolve the product's trajectory in a highly complex market, with measurable impact on company growth. You'll partner with experienced enterprise product managers to transform complex technical details into compelling stories that captivate our clients. You'll enable world-class Sales and Client Success teams by refining our marketing mix, crafting engaging messaging, and optimizing our go-to-market strategy. In client-facing conversations, you will develop and contribute subject matter expertise while driving product-specific workflow recommendations.
Your work will accelerate a digital transformation in insurance, leveraging AI and geospatial data to drive major efficiencies across the industry while improving protection for homeowners and businesses as they face growing climate risk.
Property intelligence from CAPE allows insurance carriers to elevate their underwriting workflows, which consider a multitude of risk factors that determine each policy's eligibility and price. CAPE's low-latency APIs feed risk-relevant data into consumer shopping interfaces, programmatic underwriting workflows, and insurance pricing models. Our risk intelligence web portal provides a deep view into property-level risk for underwriters. CAPE's products improve our clients' underwriting efficiency and effectiveness and enable them to deliver superior experiences to their policyholders.
CAPE's solutions have been adopted by leading insurance carriers across the U.S., Canada, and Australia...but we are just getting started. Over the past 8 years, we've constructed a risk analytics platform purpose-built for deep learning. In CAPE's growth phase, we set out to solve an even larger share of the problem, leveraging a radically expanded array of input data sources and advanced machine learning technologies.
WITHIN 1 MONTH, YOU'LL
Onboard with CAPE's product managers and client success team to develop a thorough understanding of our existing product and how it creates value for our clients.
Get to know the cross-functional stakeholders you'll work with in Product, Sales, Marketing, and Client Success — understand their roles, objectives, and how they interact with the product and our clients.
Start developing expertise in one of CAPE's critical new product lines, digging into the market landscape, relevant trends, client workflows, and where the new product fits.
Study CAPE's go-to-market (GTM) strategy, our approach to client partnership, and how we build and take new products to market, identifying the most impactful activities and opportunities for improvement.
Explore the Sales team's needs and challenges in selling the existing product and taking your new product line features to market.
WITHIN 3 MONTHS, YOU'LL
Deeply understand CAPE's insurance clients, their business objectives, decision-making processes, pain points, underwriting workflows, and operational opportunities/constraints.
Become an expert in your product line, understanding the technology underpinning the product, its key features and benefits, how it creates value for clients, and how it fits into the broader market landscape.
Define/refine detailed Ideal Customer Profiles (ICPs) and customer segments for this product line.
Develop a preliminary marketing mix for each client segment for the product, considering the optimal product packaging, pricing, and positioning to convert opportunities in each segment.
Enable Sales and Client Success teams with a GTM playbook and impactful materials for the product, including product datasheets, FAQs, pitch decks, proof of value templates, and ROI calculators.
WITHIN 6 MONTHS, YOU'LL
Monitor and analyze the performance of the product in the market, collaborating with Product to iteratively evolve the product roadmap.
Refine and improve the marketing mix for each segment based on learnings from client engagements and other market insights.
Refine the comprehensive go-to-market strategy for the product, in collaboration with the Product, Sales, Marketing, and Client Success teams.
Refine product positioning that highlights the product's unique value proposition, how it complements our existing product and how it differentiates from alternatives in the market.
Conduct sales training sessions to ensure the team is fully equipped to sell the product, continuously updating sales enablement materials based on feedback from the team and market insights.
THE SKILL SET
7+ years experience as a B2B product marketer or go-to-market leader bringing technical products to market
Solid history of measurable success (and learnings from failures) in driving go-to-market strategy and execution for lean, dynamic teams
Demonstrated knowledge of best practices and technologies for market analysis, product positioning, pricing and packaging, sales enablement, and learning management
Deep empathy for clients with an ability to adapt your communication to best engage your audience
Deep empathy for Sales and Client success teams with a passion for helping them succeed in the market
Knowledge of property insurance, risk, complex regulated markets OR a demonstrated ability to efficiently develop expertise in a new industry
*Talent is critical, but best when tempered with humility
*Self-motivation leads to the best outcomes
*Open, direct communication is a sign of respect
*Teamwork drives success
*Having fun together is an important part of the job
View our CCPA policy
here
***CAPE Analytics is an E-verify participant.***