In-Region Mechanical Design Engineer (Thailand)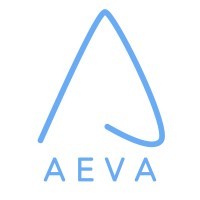 Aeva
Design
chon buri, thailand
Posted on Thursday, April 6, 2023
About us:
Aeva is building the next generation of sensing and perception for autonomous vehicles and beyond. With its unique ability to measure instantaneous velocity for each pixel, long-range performance at high resolutions, while being free from LiDAR or sunlight interference, Aeva's 4D LiDAR is built from the ground up at silicon photonics scale for mass-market applications.
Role Overview:
We are looking for a Mechanical Design Engineer in R&D/NPI to design tools/fixtures to be used on assembly equipment in NPI project and mass production.
What you'll be doing:
Design, assemble, and validate mechanical tools/fixtures/trays that will be used throughout our NPI and production process. These fixtures will be used on production processes and augment such as ultrasonic clean, epoxy dispense, epoxy/solder eutectic die-attach, wirebond, hermetic seam-sealing, active alignment, PCBA soldering, WIP transfer tray and baking equipment
Design, assemble, and validate custom assembly tools/fixturing as well as custom optical & electrical test fixturing
Provide mechanical support for process failure analysis
Plan to take seam sealing process ownership
What you have:
2+ years experience with detailed design, development and validation of mechanical assemblies
Familiar with design rules for different equipment and processes like ultrasonic clean, pick & place die bonder and Au wire bonder, parallel seam sealer, and PCBA soldering
Solid understanding of design for assembly including tolerance analysis
The ability and desire to design in CAD and be hands-on with assembly and test
A desire to learn, innovate, a express your ideas in a fast moving collaborative environment
Solidworks Experience
Nice-to-have:
Experience designing fixturing/tooling for R&D/NPI and mass production.
Experience designing fixturing/tooling to handle delicate optical components.
Experience hermetic seam sealing process.