People Business Partner, Engineering, Product & Design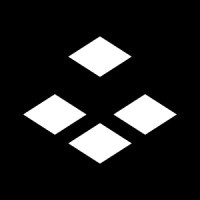 Anchorage Digital
Product, People & HR, Design
United States
Posted on Wednesday, August 30, 2023
At Anchorage Digital, we are building the world's most advanced digital asset platform for institutions to participate in crypto.
Founded in 2017, Anchorage Digital is a regulated crypto platform that provides institutions with integrated financial services and infrastructure solutions. With the first federally chartered crypto bank in the US, Anchorage Digital offers institutions an unparalleled combination of secure custody, regulatory compliance, product breadth, and client service. We're looking to diversify our team with people who are humble, creative, and eager to learn.
We are a remote friendly, global team, but provide the option of working in-office in New York City, Sioux Falls, Porto, Lisbon, and Singapore. For our colleagues not located near our beautiful offices, we encourage and sponsor quarterly in-person collaboration days to work together and further deepen our Village.
As a member of the People Operations team, you will play a vital role in cultivating a supportive and engaging employee experience. You will be responsible for managing various aspects of the employee lifecycle from onboarding, to performance management, learning, development, and offboarding. You will be a strategic partner to our leadership and management team to support and coach them on various People related topics. Your knowledge and experience with People policies, procedures, and engagement combined with your exceptional interpersonal skills will enable you to build strong relationships with our Villagers and contribute to their overall satisfaction and success.
Technical Skills:
Has extensive knowledge of the full employee experience cycle and manages various remote engagement initiatives.
Identifies the challenges within the People Operations domain and is able to resolve using creative and flexible solutions to ensure the success of Anchorage and our Villagers.
Is able to navigate and quickly master various People team systems and tools such as HRIS, LMS, and performance management tools.
Complexity and Impact of Work:
Works autonomously within the scope of team priorities, manages timelines, and sets clear expectations for collaborators. Independently manages projects relating to employee experience, engagement, and people partner initiatives from ideation to launch. Is accountable for delivering and communicating completed projects.
Leads People team projects and process relating to employee experience, engagement, and employee relations. Feels empowered to navigate more difficult conversations, but understands when to escalate.
Is able to manage ambiguity to create clear, concise, and digestible process, documentation, and presentations for our Villagers. Can articulate why certain paths were chosen and uses data to support decision making.
Work is aligned with People team objectives and goals through thoughtful consideration or in collaboration with other People initiatives. Ensures that all projects incorporate existing policies and procedures to maintain consistency for our Villagers.
Organizational Knowledge:
Participates in the planning and defining goals for the People Operations team.
Is able to understand and articulate how the employee experience impacts and contributes to Anchorage's strategy and priorities.
Experience partnering with engineering, product, and/or design leaders and driving people-related programming for these teams.
Communication and Influence:
Leads with empathy when interacting and communicating with members of the Village. Embodies and is a role model for our culture within the domains of One Team, One Village, Creative & Curious, and Shared Consciousness.
Seamlessly contributes and adds value to cross-functional projects across the Village. Is able to work alongside members of the Village on a variety of projects.
Is an active collaborator within the People team and effectively communicates to drive shared consciousness across the different functions of the team.
Effectively communicates policies and procedures. Is able to influence members of the Village on the need to shift thoughts or change established processes.
Builds and maintains relationships with managers and Villagers to establish trust and consistency.
You may be a fit for this role, if you have:
Must have 2+ years of experience working as a People Business Partner, supporting Engineering, Product, and/or Design teams in business planning, talent strategy, people experience, and people strategies.
Excellent verbal and written communication skills
A reputation for being exceptionally organized and can manage complex scheduling & multi-tasking
An admirable attention to detail and strong problem-solving skills
A passion to partner with others to improve processes and systems
Experience working cross-functionally in a fast-paced, demanding environment
The ability to work independently and effectively, demonstrating project management skills while holding others accountable, as needed.
Proven success working with confidential and highly sensitive information with sound judgment, tact and discretion.
Demonstrated the ability to be highly self-motivated to quickly solve problems & address roadblock
Proficient skill in using a variety of computer applications and systems, including G-suite
Willingness to raise hand for help or support
Although not a requirement, bonus points if:
You were emotionally moved by the soundtrack to Hamilton, which chronicles the founding of a new financial system. :)
You have experience working in start-ups tech and/or fin-tech companies
Compensation at Anchorage Digital:
Compensation at Anchorage Digital is market-driven and data-informed. All full-time employees receive a market-leading salary, meaningful equity, and a generous perks and benefits package.
Compensation Range: $85,000 - $110,000 - this salary range may be inclusive of multiple regional locations and job grades. This compensation range will be narrowed during the interview process based on skills, abilities, and experience required. ****We partner with third party firms annually to verify equity, cash, benefits, and perks benchmarks.
Benefits: Anchorage Digital is proud to provide market-leading benefits and perks to our employees. We are only 1% of companies who offer 100% health, dental, and vision coverage for you and your dependents. This means no monthly out-of-pocket premiums for you or your family. We offer a wide range of benefits to our employees globally.
You can learn more about our culture and perks and benefits here.
About Anchorage Digital: Who we are
The Anchorage Village, what we call our team, brings together the brightest minds from platform security, financial services, and distributed ledger technology to provide the building blocks that empower institutions to safely participate in the evolving digital asset ecosystem. As a diverse team of more than 300 members, we are united in one common goal: building the future of finance by providing the foundation upon which value moves safely in the new global economy.
Anchorage Digital is committed to being a welcoming and inclusive workplace for everyone, and we are intentional about making sure people feel respected, supported, and connected at work—regardless of who you are or where you come from. We value and celebrate our differences and we believe being open about who we are allows us to do the best work of our lives.
Anchorage Digital is an Equal Opportunity Employer. We are committed to equal employment opportunity regardless of race, color, ancestry, religion, sex, national origin, sexual orientation, age, citizenship, marital status, disability, gender identity or veteran status. Anchorage Digital considers qualified applicants regardless of criminal histories, consistent with other legal requirements. "Anchorage Digital" refers to services that are offered either through Anchorage Hold, LLC, a Delaware limited liability company and registered Money Services Business, Anchorage Digital Bank National Association, an OCC-chartered national trust bank, or Anchorage Lending CA, LLC a finance lender licensed by the California Department of Financial Protection and Innovation, License No. 60DBO-11976
,
or Anchorage Digital Singapore Pte Ltd, a Singapore private limited company, all wholly-owned subsidiaries of Anchor Labs, Inc., a Delaware corporation.
Protecting your privacy rights is important to Anchorage Digital, and we work to maintain the trust and confidence of our clients when handling personal or financial information. Please see our
privacy policy notices here.