System Automation Design Engineer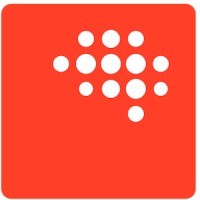 Bright Machines
Design
San Francisco, CA, USA
Posted on Friday, October 20, 2023
The only way to ignite change is to build the best team. At Bright Machines®, we're innovators and experts in our craft who have joined together to create a new category of manufacturing that will help transform the industry. We believe software and data are the answer, thoughtfully applied to solve our customers' unique challenges. Through intelligent automation, we give factories newfound flexibility, scalability, and resilience. We deliver products to meet the demands of today while building a platform to take advantage of what comes next.
Working with us means you'll have the opportunity to make lasting, impactful changes for our company and our customers. If you're ready to apply your exceptional skills to create the factory of the future, we'd love to speak with you.
ABOUT THE ROLE
We are seeking a talented and experienced System Engineer to join our dynamic team. As a System Engineer at Bright Machines, you will play a crucial role in the design, development, and deployment of robotic automation systems. You will work closely with cross-functional teams, including mechanical & electrical engineers, software developers, and project managers, to deliver cutting-edge automation solutions to our clients.
WHAT YOU WILL BE DOING
Collaborate with project teams to define system requirements and specifications
Integrate BM various hardware and software components into cohesive and functional systems
Create PFMEA, process flow and value stream maps (where required) and work with the design team to resolve all failure mode points within the design
Develop and execute test plans to ensure system functionality and reliability
Ensure through each phase gate that all design metrics are being challenged and met
Clearly define solution requirements, own 'the product' of the overall automation solution (and sub systems), and drive it to success through the entire project lifecycle in partnership with program management and engineering
Travel up to 40%, primarily domestically
WHAT WE WANT TO SEE
Bachelor's or Master's degree in Engineering, Robotics, or a related field
Hands-on engineer with strong technical skill, execution capabilities, system view, collaborative, process-oriented and self-learner
5+ years of system engineering experience, ideally with hands on experience in automation and lean engineering.
Ability to demonstrate relevant past experience and projects
Highly collaborative person with excellent communication skills to work closely with Sales, Supply Chain, System Architect, Design Engineers, Technical Program Managers and Senior Management to ensure all failure modes from the PFMEA have been designed in and meet SOW requirements
Ability to carefully read technical documents (RFQ's and SOW's) and the ability to translate requirements into economically feasible automation concepts
IT WOULD BE GREAT IF YOU HAD
AutoCAD and/or SolidWorks experience
Technical Sales or Quoting experience responding to RFQs and SOWs
Design for automation experience, queueing simulation, FMEA, and GR&R experience
Vision systems experience, SMT, PLC programming, robot programming, and machine learning exposure.
Industry 4.0, IoT, SPC and other smart factory concepts
BE EMPOWERED TO CHANGE AN INDUSTRY
We're looking for people who believe they can personally help modernize a global industry and want to work alongside passionate teammates who share their vision. As a global company working toward a common goal, we have a highly collaborative and inclusive approach to work, striking a balance between celebrating team success and focusing on individual growth.
We exist to transform the way things are made. Join us on the journey.