DevOps Engineer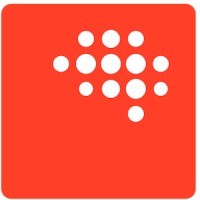 Bright Machines
Software Engineering
Yakum, Israel
Posted on Sunday, November 5, 2023
The only way to ignite change is to build the best team. At Bright Machines®, we're innovators and experts in our craft who have joined together to create a new category of manufacturing that will help transform the industry. We believe software and data are the answer, thoughtfully applied to solve our customers' unique challenges. Through intelligent automation, we give factories newfound flexibility, scalability, and resilience. We deliver products to meet the demands of today while building a platform to take advantage of what comes next.
Working with us means you'll have the opportunity to make lasting, impactful changes for our company and our customers. If you're ready to apply your exceptional skills to create the factory of the future, we'd love to speak with you.
ABOUT THE ROLE
DevOps Engineers at Bright Machines work with a small global team of DevOps specialists and collaborate with our software developers to build, deploy, secure, manage, and optimize highly-available, fault-tolerant, and horizontally scalable systems for CI/CD and cloud-based software. You will work directly with Software Engineers at our Yakum location to help improve efficiency of developers and scalability of our solutions.
Our software will be deployed both as cloud applications and run in microfactories (lines of robotic cells) to help support the manufacturing operations for some of the biggest names in the industry. This is a unique opportunity to be part of a greenfield development effort that will change the way companies build and produce products. If you're ready to apply exceptional engineering practices and support the software that will define the next generation in manufacturing, this is your opportunity to "Be Bright".
WHAT YOU WILL BE DOING
Optimize, test and deploy infrastructure solutions that support Bright Machines' vision of Software Defined Manufacturing
Work directly with our infrastructure systems and tools: AWS, Windows, Linux, Terraform, Git/Gitlab, Jenkins, Kubernetes, Kibana, Ops Genie, and Artifactory
Write clean, maintainable code, and perform peer code-reviews
Improve continuous integration and delivery processes to uphold rigid infrastructure standards.
Be part of our on-call rotation to make sure any unexpected issues that arise are resolved as quickly as possible.
Help define and implement standards and promote best practices
WHAT WE WANT TO SEE
Bachelor's degree in Computer Science, Engineering, Statistics, Mathematics, or related field
3+ years industry experience working as a DevOps Engineer or equivalent role
3+ years industry experience working with AWS and Git
Experience with Kubernetes, Linux and CI/CD tools
Proven track record of successful communication of analytical outcomes through written communication
IT WOULD BE GREAT IF YOU HAD
Familiar with Cloud services AWS - EKS .
Familiar with SW Methodologies: Agile, CI/CD
Experienced in writing scripts in Python or Go.
WHO YOU ARE
You are customer obsessed
You believe in the power of a team, diversity of thought, and unity of action
You always act with integrity, keep your commitments, and practice transparency
You think boldly, lead with courage, and demand the highest standards
You drive for results and act like an owner
#li-dni
BE EMPOWERED TO CHANGE AN INDUSTRY
We're looking for people who believe they can personally help modernize a global industry and want to work alongside passionate teammates who share their vision. As a global company working toward a common goal, we have a highly collaborative and inclusive approach to work, striking a balance between celebrating team success and focusing on individual growth.
We exist to transform the way things are made. Join us on the journey.