Senior Bookkeeper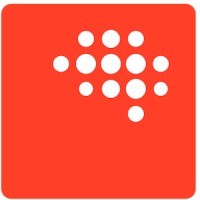 Bright Machines
Accounting & Finance
Yakum, Israel
Posted on Thursday, November 9, 2023
The only way to ignite change is to build the best team. At Bright Machines®, we're innovators and experts in our craft who have joined together to create a new category of manufacturing that will help transform the industry. We believe software and data are the answer, thoughtfully applied to solve our customers' unique challenges. Through intelligent automation, we give factories newfound flexibility, scalability, and resilience. We deliver products to meet the demands of today while building a platform to take advantage of what comes next.
Working with us means you'll have the opportunity to make lasting, impactful changes for our company and our customers. If you're ready to apply your exceptional skills to create the factory of the future, we'd love to speak with you.
ABOUT THE ROLE
We're looking for
a Senior Bookkeeper (Maternity leave replacement) to join our finance department and be responsible for managing day-to-day bookkeeping operations in our Yakum office.
WHAT YOU WILL BE DOING
Oversee the daily operations of the accounting team on all bookkeeping activities
Prepare, review, and analyze reports for tax authorities, vendor payments, and reconciliations
Monitor bank transactions and create cash flow files
Conduct monthly reconciliations of vendors to ensure accuracy
Review and create accruals for the monthly close
Comply and ensure alignment with local reporting requirements
Communicate with vendors
Communicate with other regional accountants in our subsidiaries in the EMEA region and work with them on all local accounting activities, and monthly close
Communicate with the Auditors.
Assess current practices and procedures and make recommendations for improvements
WHAT WE WANT TO SEE
Must be certified as a Bookkeeper type 3
At least 8 years of experience as a bookkeeper
Advanced knowledge and experience with financial/accounting ERP systems
Strong skills in Excel
Well versed with MS Office
Ability to thrive in a dynamic and fast-paced work environment
IT WOULD BE GREAT IF YOU HAD:
Excellent English communication skills, both oral and written
Advanced knowledge and experience with NetSuite
BE EMPOWERED TO CHANGE AN INDUSTRY
We're looking for people who believe they can personally help modernize a global industry and want to work alongside passionate teammates who share their vision. As a global company working toward a common goal, we have a highly collaborative and inclusive approach to work, striking a balance between celebrating team success and focusing on individual growth.
We exist to transform the way things are made. Join us on the journey.