Territory Manager - Florida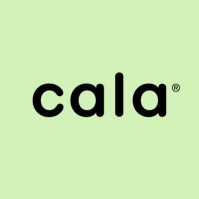 Cala Health
Remote
Posted on Tuesday, November 21, 2023
About Cala
At Cala, we're working to free people from the burden of chronic disease. We began by creating the first non-invasive prescription therapy for hand tremor. After years of careful fine-tuning and improvements, we released Cala kIQ — our most sophisticated therapy yet. Our products have empowered thousands of people to get back to their lives with confidence and ease.
But we won't stop there. Our pioneering technology can be applied across neurology, cardiology, and so much more. It's all part of our mission to help people in their struggle with chronic disease. We're only just getting started.
The Opportunity
Cala Health is seeking a Territory Manager (TM) based in a major metropolitan area in Florida to join our rapidly growing commercial team. This leader will be responsible for growing clinician adoption and prescription-writing for the novel Cala TAPS (Transcutaneous Afferent Patterned Stimulation) therapy. Targeted HCP's (Healthcare Professional) include Movement Disorder Specialists, Neurologists, and Occupational Therapists working with patients with action hand tremor. The compensation for this role is a base salary of $125,000 and potential for commission. Additionally, we offer a robust benefits package. This offering is aligned with our overall compensation philosophy.
Specific Responsibilities also include
Conduct face to face sales calls to promote, sell, and support the customer journey for Cala TAPS therapy to both existing and new customers within the defined geography. Geography currently defined as the "Florida" territory.
Build relationships with Veterans Administration (VA), neurology and Movement Disorder Specialist (MDS) specialists within defined geography
Develop and implement quarterly customer account growth plans to achieve sales goals and growth objectives as agreed with management
Coordinate customer engagement activities for any meetings as assigned
Manage and respond to any lead generation within the assigned geography within 48 hours
Complete administrative reporting as assigned (for example: expense reports, account profiles and analysis, daily planners, competitive updates)
Maintain customer relationship management account information for all assigned accounts through SalesForce
Effectively utilize sales collateral to support promotional messaging
Cost-effectively manages time and company assets
Participate in sales meetings and training
Execute all national initiatives within defined geography
Partner with internal Sales Support team
Required Skills and Experience
Bachelor's degree required
Minimum of 3 years in pharmaceutical, medical device or MedTech space
Track record of success in driving system-wide adoption of disruptive healthcare therapies
Strong track record meeting and exceeding sales quotas
Preferred Qualifications
5+ years' experience in healthcare sales
Practical knowledge of sales techniques, strategies & relationship building
Demonstrated ability to work independently & drive results
Documented sales success, preferably in B2B sales, health care and/or DME
Degree in biological science or business preferred
Business planning skills
Strong communication and presentation skills
Ability to teach & educate medical personnel, peers & technical support personnel within accounts
Demonstrated ability to grasp use of technology & applications (i.e., iPad, SalesForce.com, Google Suite or Microsoft Office)
Cala Health believes our success is based on diversity of people, teams and thinking. We offer all employees the tools, training and mentoring they need to succeed. Our selection process is driven by the key requirements for the role rather than bias or discrimination on the basis of a candidate's sex, gender identity, age, marital status, veteran status, non-jobrelated disability/handicap or medical condition, family status, sexual orientation, religion, color, ethnicity, race or any other legally protected classification.