Senior Electrical Controls Engineer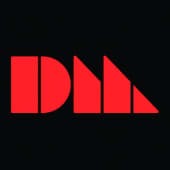 Desktop Metal
Other Engineering
Burlington, MA, USA
Posted on Tuesday, November 7, 2023
Desktop Metal (NYSE: DM) is pioneering a new generation of additive manufacturing technologies focused on the production of end-use parts. We offer a portfolio of integrated additive manufacturing solutions for engineers, designers and manufacturers comprised of hardware, software, materials and services. Our solutions span use cases across the product life cycle, from product development to mass production and aftermarket operations, and they address an array of industries, including automotive, aerospace, healthcare, consumer products, heavy industry, machine design and research and development. At Desktop Metal, we believe additive manufacturing, commonly referred to as 3D printing, is one of the most exciting and transformational technology innovations of our time.
Desktop Metal is seeking a talented and self-motivated Sr. Controls Engineer. The ideal candidate must have the ability to conceptualize, detail and implement control systems for industrial processes and machinery. This involves the development of a control system architecture, selecting the components to be used, detailing schematic diagrams and system documentation, implementing/commissioning the control system. The Sr. Control Engineer will work closely with other team members, including software engineers, mechanical engineers, process engineers, project managers, and compliance to deliver product per requirements.
Detailed Responsibilities.
Develop electrical controls systems for industrial 3D printers and associated process equipment.

Collaborate with cross-functional engineering and product teams on planning, design, and development of new and updating existing electrical control systems for 3D printing equipment.
Create CAD based schematics, control panel layouts, and machine wiring drawings.
Generate bill of materials and release documentation for manufacturing.
Work with operations and manufacturing to ensure smooth production.
Perform commissioning, troubleshooting, and system debugging.
Identify components for cost reduction and execute design improvements.
Create technical documentation, such as block diagrams, test plans, and detailed system specifications.
Qualifications.
4+ years of experience of engineering, manufacturing, and commissioning of Control Systems for Industrial Machinery, Capital Equipment.
Ability to generate system BOMs for new designs and to evaluate existing designs for improvements, manufacturing simplification, and cost reduction.
BS in Electrical or equivalent.
Ability to work with AutoCAD Electrical.
Hands-on experience building and troubleshooting electrical panels and electro-mechanical systems.
Knowledge and understanding of Electrical standards: NFPA 79, NEC, UL508a, UL698a, etc.
Knowledge of industrial networks such as but not limited to TCP, Powerlink, X2X, Ethernet/IP, PROFINET , etc.
Prior experience with high-speed sequenced motion; servo and stepper motor control.
Preferred Skills.
Prior safety system engineering experience.
Knowledge and understanding of IEC 61508/61511 and ISO 13849.
Previous experience with B&R PLC and motion control systems.
PLC, HMI, SCADA programming experience is a plus.
At Desktop Metal, innovation is at the core of our DNA. And we believe ground-breaking discoveries are born from diverse teams with unique backgrounds and experiences. We are committed to employing a diverse workforce with equal employment opportunities regardless of race, color, religion, sex, national origin, age, sexual orientation, gender identity, gender expression, marital status, veteran status, or disability.