System Integration & Test Engineer II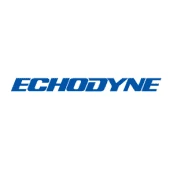 Echodyne
Quality Assurance
Kirkland, WA, USA
Posted on Tuesday, May 30, 2023
---
Radar Reinvented.
Echodyne offers the world's first compact solid-state true beam-steering radar for a wide range of industries and applications. Our high-performance radars work in all weather and are designed for autonomous vehicles, uncrewed aircraft & drones, and security of borders, critical infrastructure, and smart cities. The company combines the patented technology of metamaterials with powerful software to create a radar sensor with unprecedented performance at commercial price points. Echodyne offers its radars to companies working in Automotive, Transportation, Critical Infrastructure Protection, Border Security, Smart Cities, Uncrewed Aircraft Systems (UAS), and Airspace Management including Urban Air Mobility (UTM).
---
Echodyne is seeking a system integration and test engineer with experience in testing, debugging, and integrating complex electronics to join our team working in a fast-paced environment developing high-performance commercial radar solutions. The system integration and test engineer will be responsible for the development of test stations, automated test hardware/software, and execute subsystem/system tests
RESPONSIBILITIES
Hands on system-level integration of software and hardware components to verify system requirements
Responsible for creating test stations and test procedures in accordance with system/subsystem test requirements
Execute test procedures, collect test data, and document test results
Perform data analysis to evaluate, document, troubleshoot, and correct system/subsystem anomalies found during scenario testing
Develop automated test software where deemed necessary for both engineering and manufacturing teams
Generate test reports to verify requirements
REQUIRED SKILLS / EXPERIENCE
Experience with electronics using devices such as FPGAs, micro-controllers, and/or processors
Experience with designing, scripting, and running automated tests
Understanding of basic electrical test equipment: oscilloscope, RF power meter, vector/scalar Network analyzer, and/or spectrum analyzer
Aware of industry best practices in test definition, test coverage, and design for test strategies
DESIRED SKILLS / EXPERIENCE


(Looking for one or more as a complement to the core skills)
Experience in project execution using waterfall, agile, or a hybrid
Software development experience in multiple languages and/or familiarity with software code review, software troubleshooting, software integration, and software test
Proficient in the use or working knowledge of Linux, C++, and Python
Knowledgeable in embedded systems and operations of Ethernet network interfaces
Strong communication/presentations skills
Build collaborative relationships both internally and externally
QUALIFICATIONS
Degree in Engineering or technical apprenticeship experience.
3 years in system test and verification of complex real-time electronics.
Flexibility to occasionally work on special projects outside of normal business hours, such as off-site demos.
Echodyne's technology is export controlled by the U.S. Government and we must evaluate an applicant's eligibility to handle export-controlled information or obtain required Government authorizations. Therefore, we will ask you as part of the application process to identify whether you are a U.S. Citizen or green card holder, or have asylum/refugee status in the U.S.
WHAT WE OFFER



The pay range for this position is $105,000 to $158,000 per year.

Our comprehensive benefits package currently includes:
Incentive stock options
Excellent medical, dental and vision coverage benefits for employee and family members
Unlimited vacation, 12 paid sick days, and 9 paid holidays
Company paid disability, life insurance, employee assistance program and travel insurance
401k Plan
---
All qualified applicants will receive consideration for employment without regard to race, color, religion, sex, sexual orientation, gender identify, national origin, disability, or status as a protected veteran.
---