Head of Sales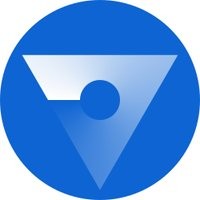 Fiddler Labs
Sales & Business Development
Remote · United States
Posted on Wednesday, May 24, 2023
Our Purpose
At Fiddler, we understand the implications of AI and the impact that it has on human lives. Our company was born with the mission of building trust in AI. With the rise of the internet, trust in AI has been degraded by a plethora of issues like spam, fraudulent transactions, hate speech, and online abuse. Fiddler enables organizations to get ahead of these issues by building trustworthy, transparent, and explainable AI solutions.
Fiddler partners with AI-first organizations to help build a long-term framework for responsible AI practices, which, in turn, builds trust with their user base. Data Science, MLOps, and business teams use Fiddler AI to monitor, explain, analyze, and improve their AI solutions to identify performance gaps, mitigate bias, and drive better outcomes. Our platform enables engineering teams and business stakeholders alike to understand the "why" and how behind model outcomes.
Our Founders
Fiddler AI is founded by Krishna Gade (engineering leadership at Facebook, Pinterest, Twitter, and Microsoft) and Amit Paka (two-time founder with acquisitions by Samsung and PayPal and product roles at Expedia and Microsoft). We are backed by Insight Partners, Lightspeed Venture Partners, and Lux Capital.
Why Join Us
Our team is motivated to unlock the AI opaque box and help society harness the power of AI. Joining us means you get to make an impact by helping reduce algorithmic bias and ensure that models in production across many different industries are transparent and ethical.
We are an early-stage startup and have a rapidly growing team of intelligent and empathetic doers, thinkers, creators, builders, and everyone in between. Within Fiddler, there is ample opportunity for growth. The AI and ML industry has a rapid pace of innovation and the learning opportunities here are monumental. This is your chance to be a trailblazer.
Fiddler is recognized as a pioneer in the field of Model Performance Management (MPM) and has received numerous accolades, including 2022 a16z Data50 list, 2021 CB Insights AI 100 most promising startups, 2020 WEF Technology Pioneer, 2020 Forbes AI 50 most promising startups of 2020, and a 2019 Gartner Cool Vendor in Enterprise AI Governance and Ethical Response.
By joining our brilliant (at least we think so) team, you will help pave the way in the MPM space.
What You'll Do
Lead all aspects of Fiddler's sales - field sales, sales engineering, account executives - contributing to key company goals.
Define and execute strategic customer growth positioning Fiddler as the category leader in the emerging AI Observability category.
Manage and grow a team of sales reps focused on building Fiddler's leadership across developer and enterprise audiences in AI Observability.
Build an Enterprise Sales Machine that can deliver growth quarter over the quarter across key verticals.
Establish and manage a strategic end-to-end planning process that aligns marketing resources and priorities with company-wide OKRs and Commercial goals.
What We are Looking For
12+ years of senior B2B sales leadership experience, preferably selling to a technical audience in either AI/ML or an adjacent domain.
Experience in revenue generation at a high-growth company, preferably where that business is generating $10M+ in revenue.
Experience developing successful GTM, preferably for an early version of the product in an emerging market.
Analytical mindset and curiosity to uncover customer segments to focus GTM motions.
Proven success as a Sales Leader and mentor with success in hiring and fostering the growth of your team.
What You Will Learn
Category creation in the burgeoning MLOps space anchoring this decade
AI Observability that is enabling the Responsible use of AI in enterprises
Execution and dynamic at the ground floor of a fast-paced breakthrough startup