Senior Data Analyst, Product Analytics and Enablement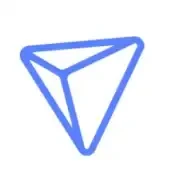 Physera
IT, Product, Data Science
United States · Remote
Posted on Wednesday, August 2, 2023
Omada Health is on a mission to inspire and engage people in lifelong health, one step at a time.
Job overview

Our Analytics Team at Omada plays a vital role in driving data-driven decision-making, delivering actionable insights, and enabling advanced analytics capabilities within the organization. With a primary focus on product and clinical analysis, as well as analytics enablement, our Product & Clinical Analytics team empowers the company to optimize healthcare delivery, enhance patient outcomes, and drive innovation in the rapidly evolving health tech industry.
We are seeking a highly skilled and experienced analyst to join our team and take on a pivotal role in our analytics enablement program. As a Senior Data Analyst, you will be responsible for conducting in-depth analysis, building intuitive dashboards, and leading the effort to enhance our overall analytics capabilities. Your expertise will be instrumental in driving data-driven decision-making throughout the organization.
About you:
Bachelor's degree in engineering, computer science, data science, technology or similar or equivalent blend of work and certification experience required.
8+ years of analytics experience
Apply advanced statistical methods to identify patterns, correlations, and predictive models for patient risk stratification and personalized care.
Expert SQL skills with knowledge of additional coding languages (Python or R)
Strong expertise with BI tool development, servers, and usage (Tableau preferred)
Excellent understanding of data management principles, data governance frameworks, and best practices in data design and architecture
Excellent understanding of the concepts and process of designing compelling analytics education and training programs for the business
Reliable self-starter capable of working with a high degree of autonomy
Possesses strong organizational skills and attention to detail
Ability to multi-task through effective prioritization
Clear senior presence with thoughtful, articulate written and verbal communication skills
Curious and eager to learn about others' work and perspectives and to develop deep knowledge of areas served
Ability to consistently determine best approaches to problems
Excellent at identifying and validating the business value of initiatives
Your impact:
Analytics Enablement
Define and execute the analytics enablement strategy, establishing best practices, frameworks, and standards for data-driven decision-making.
Drive the adoption of advanced analytics tools, technologies, and methodologies across the organization.
Develop and deliver training programs to enhance data literacy, analytical skills and techniques for informed decision making within the company.
Provide guidance and support to cross-functional teams, ensuring the successful implementation of analytics initiatives.
Product and Clinical Analytics
Collaborate closely with product management teams to analyze user behavior, product usage patterns, and performance metrics.
Conduct in-depth exploratory analysis to identify key drivers of user engagement, conversion, and customer satisfaction.
Provide data-driven insights and recommendations to guide product roadmap decisions and strategic planning.
Apply statistical methods to identify patterns, correlations, and predictive models for patient risk stratification and personalized care.
You will love this job if you:
Teaching and Mentorship: You have a passion for teaching others and helping them unlock the potential of data, this role offers an ideal platform
Innovative Environment: Be part of a culture that encourages innovation and embraces new ideas. Contribute to a collaborative and creative atmosphere where your input will be encouraged and supported.
Professional Growth: Join an organization committed to your personal and professional development. Take advantage of ongoing learning opportunities, training programs, and mentorship to enhance your skills and stay up to date with the latest advancements in health care technology.
Meaningful Collaboration: Work closely with cross-functional teams, including care teams, developers, and designers, to develop and implement cutting-edge solutions. Your ideas and insights will be valued and leveraged to create transformative solutions that address real-world challenges.
Impactful Work: Join a dynamic team at the forefront of revolutionizing health care through technology. Your contributions will directly improve people's lives and have a lasting impact on the industry.
Benefits:


Competitive salary with generous annual cash bonus

Stock options

Remote first work from home culture

Flexible vacation to help you rest, recharge, and connect with loved ones

Generous parental leave

Health, dental, and vision insurance (and above market employer contributions)

401k retirement savings plan

Work from Home stipend

Two giftable Omada enrollments per calendar year

...and more!
It takes a village to change health care. As we build together toward our mission, we strive to embody the following values in our day-to-day work. We hope these hold meaning for you as well as you consider Omada!
Start with Trust.

We listen closely and we operate with kindness. We provide respectful and candid feedback to each other.

Seek Context.

We ask to understand and we build connections. We do our research up front to move faster down the road.

Act Boldly.

We innovate daily to solve problems, improve processes, and find new opportunities for our members and customers.

Deliver Results.

We reward impact above output. We set a high bar, we're not afraid to fail, and we take pride in our work.

Succeed Together.

We prioritize Omada's progress above team or individual. We have fun as we get stuff done, and we celebrate together.

Remember Why We're Here.

We push through the challenges of changing health care because we know the destination is worth it.




About Omada Health: Omada is a virtual-first chronic care provider that nurtures lifelong health, one day at a time. Our care teams implement clinically-validated behavior change protocols for individuals with prediabetes, diabetes, hypertension, and musculoskeletal issues for consistent improvements that stack up. With more than a decade of experience and data, and 24 peer-reviewed publications that showcase our clinical and economic results, we improve health outcomes and help contain healthcare costs.
Our scope exceeds 1,800 customers, including health plans, health systems, and employers ranging in size from small businesses to Fortune 500s. Omada is the first virtual provider to join the Institute for Healthcare Improvement's Leadership Alliance, reflecting our aim to complement primary care providers for the benefit of our members, and affirming our guarantee to every partner: Omada works different.
Omada is thrilled to share that we've been certified as a Great Place to Work! Please click here for more information.
We carefully hire the best talent we can find, which means actively seeking diversity of beliefs, backgrounds, education, and ways of thinking. We strive to build an inclusive culture where differences are celebrated and leveraged to inform better design and business decisions. Omada is proud to be an equal opportunity workplace and affirmative action employer. We are committed to equal opportunity regardless of race, color, religion, sex, gender identity, national origin, ancestry, citizenship, age, physical or mental disability, legally protected medical condition, family care status, military or veteran status, marital status, domestic partner status, sexual orientation, or any other basis protected by local, state, or federal laws.
Below is a summary of salary ranges for this role in the following geographies:
California, New York State and Washington State Base Compensation Ranges: $153,600 - $192,000*, Colorado Base Compensation Ranges: $138,240 - $172,800*. Other states may vary.
This role is also eligible for participation in annual cash bonus and equity grants.
*The actual offer, including the compensation package, is determined based on multiple factors, such as the candidate's skills and experience, and other business considerations.
Please click here for more information on our Candidate Privacy Notice.