VP Machine Learning, AI and Data Strategy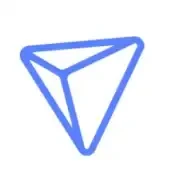 Physera
Software Engineering, Data Science
United States · Remote
Posted on Tuesday, October 24, 2023
Omada Health is on a mission to inspire and engage people in lifelong health, one step at a time.
Job overview:

Omada is actively seeking a transformative leader who combines deep technical knowledge and strategic wisdom, particularly with a focus on AI/ML vision and implementation. This leader will guide our Data divisions, which include Data Science, Data Engineering, and Data Analytics, and will be an integral part of our engineering, product & design (EPD) leadership team. The individual in this role will be the driving force behind the vision, strategy and development of a premier data and analytics organization, with a clear emphasis on AI/ML strategic vision. The ideal candidate will have a proven history of building AI/ML capabilities, utilizing data-driven insights to inform strategic decisions across the organization. This unique opportunity allows for the development and implementation of advanced data capabilities, leading to the creation of groundbreaking data products and services, thereby playing a critical role in Omada's journey towards its mission.
At Omada, our Data divisions are committed to delivering the necessary infrastructure, frameworks, and tools that promote self-service across all our teams. The Data Engineering team shoulders the responsibility of democratizing data, managing governance, and overseeing our data platforms. Data Science draws new and unique insights through causal inference and machine learning that drives the efficacy and value of our product and Data Analytics derives insights for leadership, our teams, and customers that enable fast and high quality decision-making.
This is a high visibility role that reports directly to the CTO.
About you:
15+ years of progressive business experience, preferably in a strategy, data warehouse, data science or analytics space, including 5+ years building and leading successful Data, ML/AI and Analytics organizations

Experience with creating and deploying ML/AI plans and capabilities across the organization that had significant business impact

8+ years of experience managing software development teams driving large projects with complex dependencies and multiple stakeholders

Adept at building, leading, and expanding high-performance teams in a dynamic, high-growth, business-focused setting, with a strong technical background and preferred experience in the healthcare industry.

Proficient in translating business strategy into a Data and Analytics vision, driving the creation and execution of a multi-year roadmap with a focus on data strategy, architecture, engineering, advanced analytics, data science, data mining, and machine learning.

Demonstrated ability to develop and deliver compelling executive-level presentations. Excellent verbal & written communication skills with demonstrated ability to convey complex concepts and analyses in an accessible and compelling way.

Demonstrated ability to lead projects and teams in a fast-paced environment and to inspire rapid adoption of change in a complex matrixed organization with distributed virtual teams.

A results-driven leader with exceptional business vision and strategic acumen, proven in solving complex problems, cultivating creativity, and effectively extracting the broader business narrative from facts and data.

Experienced in implementing an enterprise-level Data Governance program, fostering partnerships across the business, and employing best practices to ensure data consistency across Data and Analytics platforms, tools, and solutions.

Expertise in Python, TensorFlow/PyTorch, familiarity with managed AI/ML platforms/pipelines, LLMs big-box and open source

Plus: Deep understanding of healthcare data, particularly clinical and claims data, and how to leverage this data to drive business outcomes.
Your impact:
Develop and execute a data & AI strategy, including a clear technical direction, that enables Omada to continue to be on the forefront of innovation with a sense of purpose and urgency

Collaborate with product teams in fostering core data science competencies that bring substantial value to our customers, particularly through the application of Generative AI and Predictive Analytics.

Partner closely with key stakeholders including Executive Team, Product, Engineering, Commercial and Finance leadership in the planning, execution and cohesive alignment of the company's product strategy and overarching company goals

Collaborate with Engineering to influence critical architecture and infrastructure decisions to ensure successful deployment and maintenance of the Data Science's deliverables, including but not limited to developing models, algorithms, and data pipelines to build data structures that scale

Act as a thought leader who stays on top of current and emerging technology trends to discover new and innovative ways to leverage company's data assets for strategic advantage towards business goals.

Act as a key advisor to Omada's Senior Leadership team and customers; understands our revenue drivers, and provides business insights that enable them to make data-driven decisions

Build a trusted and highly capable Data & Analytics organization that may include Data Engineers, Architects, Data Analysts, ML/AI Engineers and Data Scientists.

Demonstrate defining and communicating a long-term technical vision and inspiring your team around a shared vision for success.

Partner with key business executives to develop and drive a Data Governance framework that enables a common data language and creates trust in enterprise data

Foster a data-driven culture and continuous learning environment where employees are empowered to use data effectively in their decision-making processes and have access to resources for professional growth
Benefits:

Competitive salary with generous annual cash bonus

Stock options

Remote first work from home culture

Flexible vacation to help you rest, recharge, and connect with loved ones

Generous parental leave

Health, dental, and vision insurance (and above market employer contributions)

401k retirement savings plan

Work from Home stipend

Two giftable Omada enrollments per calendar year

...and more!
It takes a village to change health care. As we build together toward our mission, we strive to embody the following values in our day-to-day work. We hope these hold meaning for you as well as you consider Omada!
Start with Trust.

We listen closely and we operate with kindness. We provide respectful and candid feedback to each other.

Seek Context.

We ask to understand and we build connections. We do our research up front to move faster down the road.

Act Boldly.

We innovate daily to solve problems, improve processes, and find new opportunities for our members and customers.

Deliver Results.

We reward impact above output. We set a high bar, we're not afraid to fail, and we take pride in our work.

Succeed Together.

We prioritize Omada's progress above team or individual. We have fun as we get stuff done, and we celebrate together.

Remember Why We're Here.

We push through the challenges of changing health care because we know the destination is worth it.




About Omada Health: Omada Health delivers integrated, virtual care across chronic conditions, a top clinical need for employers and health plans. By combining clinical best practices with the science of behavior change, Omada Health improves member health and reduces the cost of care. Working with over 1,700+ customers — including health plans, health systems, and employers ranging in size from small businesses to Fortune 500s across a wide variety of industries — Omada delivers personalized interventions for diabetes, diabetes prevention, hypertension, and musculoskeletal issues. All programs include integrated behavioral health support. Omada Health's virtual care programs are clinically supported and evidence-based, with results published in multiple peer-reviewed journals. To learn more, visit www.omadahealth.com.
We carefully hire the best talent we can find, which means actively seeking diversity of beliefs, backgrounds, education, and ways of thinking. We strive to build an inclusive culture where differences are celebrated and leveraged to inform better design and business decisions. Omada is proud to be an equal opportunity workplace and affirmative action employer. We are committed to equal opportunity regardless of race, color, religion, sex, gender identity, national origin, ancestry, citizenship, age, physical or mental disability, legally protected medical condition, family care status, military or veteran status, marital status, domestic partner status, sexual orientation, or any other basis protected by local, state, or federal laws.
Below is a summary of salary ranges for this role in the following geographies:
California, New York State and Washington State Base Compensation Ranges: $269,600 - $337,000*, Colorado Base Compensation Ranges: $242,640 - $303,300*. Other states may vary.
This role is also eligible for participation in annual cash bonus and equity grants.
*The actual offer, including the compensation package, is determined based on multiple factors, such as the candidate's skills and experience, and other business considerations.
Omada is thrilled to share that we've been certified as a Great Place to Work! Please click here for more information.

Please click here for more information on our Candidate Privacy Notice.