Propulsion Test Technician Entry Level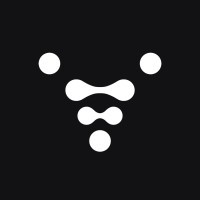 Relativity Space
John C. Stennis Space Center, MS, USA
Posted on Saturday, August 6, 2022
Company Overview:
We invented a new approach to design, build, and fly our own rockets, starting with Terran 1 – the world's first entirely 3D printed rocket and Terran R our reusable next generation 3D printed rocket.
Using our vertically integrated technology platform, leveraging additive manufacturing, artificial intelligence, and autonomous robotics to deliver superiority over traditional aerospace manufacturing methods, we're disrupting 60 years of aerospace with our novelty approach to get to space, Mars, and beyond faster, more cost-effective, and more reliable.

We believe in a future where interplanetary life fundamentally expands the possibilities for human experience. Our long-term vision is to upgrade humanity's industrial base on Earth and on Mars.
Team:
The Stennis team at Relativity Space is responsible for designing, building, and operating world-class test stands to support the Terran 1 stages, engines, and propulsion components. As part of this team, you will help build and operate massive outdoor test stands at the historic Stennis Space Center on the Gulf Coast, the largest rocket engine test complex in the country. Unique to this location, you will have the opportunity to get hands-on the fully integrated engine and stage assemblies, push the hardware to the limits, and witness rocket engines firing up close and personal! This team is critical to the launch success of Terran 1, among many other firsts! Check out this video to learn more about the Stennis test team.
What you'll do:
Our propulsion test technicians perform functions in daily test operations supporting engine testing, building of new test stand facilities, and modifying and retrofitting existing test stands. Our Propulsion Test Technician team is responsible for all aspects of building and modifying test stands from the ground up.
Responsibilities:
Fabrication, installation, troubleshooting, and maintenance of fluid system panels and tubing
Perform the installation, troubleshooting, and operational checkouts of data and control system hardware
Build, checkout, and install test equipment and harnessing for a wide array of instrumentation to include sensors that measure temperature, pressure, flow, displacement, and vibration
Perform system level troubleshooting and maintenance of test stand equipment and hardware
Ensure that all engine test stand related equipment and services are performed safe and timely manner
Proactively perform work according to procedures, specifications, and test instructions
Disassemble and precision cleaning of valves, regulators, and other components
Monitor and maintain an inventory of consumables, tooling, and equipment
What you Need to Know:
High school diploma or GED and prior experience in medium to heavy industrial maintenance, instrumentation fitting, mechanical systems or construction.
Ability to operate a wide range of hand and power tools for fabrication operations
Operate industrial warehouse equipment
Ability to follow detailed procedures and well document work performed
Ability to work independently and part of a team and meet aggressive schedules
Must be able to lift a minimum of 50 lbs unassisted
Must be able to stand for extended periods
Must be able to stoop, bend, crawl, and maneuver in tight spaces
Strong written and verbal communication skills
This position will require occasional night shifts and possible travel
We are an equal opportunity employer and value diversity at our company. We do not discriminate on the basis of race, religion, color, national origin, gender, sexual orientation, age, marital status, veteran status, or disability status.
Relativity Space offers competitive salary and equity, a generous vacation policy, an annual L&D stipend and more!
The below-range represents Relativity Space's current good-faith pay scale for this role. Relativity Space reserves the right to modify or update this range at any time.
Compensation is only one part of our entire total rewards package. To see some of the benefits & perks we offer, please visit here:
https://px.sequoia.com/relativityspace
Hiring Range: