Additive Weld Engineer II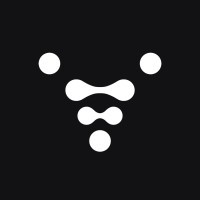 Relativity Space
Long Beach, CA, USA
Posted on Wednesday, March 1, 2023
Company Overview:
We invented a new approach to design, build, and fly our own rockets, starting with Terran 1 – the world's first entirely 3D printed rocket and Terran R our reusable next generation 3D printed rocket.
Using our vertically integrated technology platform, leveraging additive manufacturing, artificial intelligence, and autonomous robotics to deliver superiority over traditional aerospace manufacturing methods, we're disrupting 60 years of aerospace with our novelty approach to get to space, Mars, and beyond faster, more cost-effective, and more reliable.

We believe in a future where interplanetary life fundamentally expands the possibilities for human experience. Our long-term vision is to upgrade humanity's industrial base on Earth and on Mars.
Team:
Relativity seeks a highly talented Welding Engineer to perform technical developments with our Stargate printers. You will be working alongside a team of weld technicians and engineers to effectively utilize large-scale print cells to produce prototype rockets. As an Additive Weld Engineer, you will have a direct effect on how our rockets are built—on a day to day, you will lead the deployment and application of new additive manufacturing procedures on a variety of flight components, produce and enforce standards for our additive process, and assist in optimizing and automating our processes.
What you'll do:
To be successful in this role, the candidate will have welding automation experience in a production environment. You will have demonstrated both hands on and theoretical understanding of the arc welding process to produce high quality welds. The candidate will have experience developing welding parameters and establishing standards. Ideally, this candidate will also have experience operating mechanized or robotic welding equipment. This role is extremely collaborative— the candidate will be working with all teams from robotics, design, materials, NDT, and operations. Ability to form strong, collaborative relationships with peers and leaders across the company is key.
What you need to know:
B.S. in Welding Engineering
2+ years of experience demonstrating both hands-on welding and process development
Demonstrated working knowledge of NDT evaluation, metallurgy, root-cause analysis, and design requirement definition.
Deep practical and theory-based understanding of the GMAW process.
Well versed material science understanding of aluminum alloys.
Diagnose weld process defects and suggest corrective actions, both in repair and optimization.
Ability to consistently make timely decisions even in the face of complexity.
Ability to cope with high demand environment where priorities change frequently, and multiple projects are being worked on at the same time.
Excellent troubleshooting and problem-solving skills, including suggesting appropriate modifications to welding equipment to improve the process.
Strong interdisciplinary communication skills
Ability to collaborate with technicians and engineers to develop welding parameters that meet part requirements.
Proven experience of leadership and mentoring
Nice to have but not required:

MS. in Welding Engineering or related technical field
Experience with arc additive processes
Strong familiarity with industrial robotics and automation
Experience with additive manufacturing software packages
Relativity Space offers competitive salary and equity, a generous vacation policy, an annual L&D stipend and more!
We are an equal opportunity employer and value diversity at our company. We do not discriminate on the basis of race, religion, color, national origin, gender, sexual orientation, age, marital status, veteran status, or disability status.
The below-range represents Relativity Space's current good-faith pay scale for this role. Relativity Space reserves the right to modify or update this range at any time.
Compensation is only one part of our entire total rewards package. To see some of the benefits & perks we offer, please visit here:
https://px.sequoia.com/relativityspace
Hiring Range: