Senior Mechanical Engineer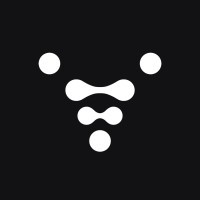 Relativity Space
John C. Stennis Space Center, MS, USA
Posted on Tuesday, March 14, 2023
Company Overview:
Relativity is the first and only company to automate aerospace manufacturing by integrating intelligent robotics, software, and proprietary metal 3D printing technology. Disrupting 60 years of aerospace, Relativity offers a radically simplified supply chain, building a rocket with 100x fewer parts in less than 60 days. Our long-term goal is to upgrade humanity's industrial base on Earth and on Mars.
Team:
The Stennis team at Relativity Space is responsible for designing, building, and operating world-class test stands in support of Terran R propulsion components, engines, and integrated stages. As part of this team, you will help build and operate massive outdoor test stands at the historic Stennis Space Center on the Gulf Coast, the largest rocket engine test complex in the country. The scale of Relativity's projects in Stennis are eclipsed only by the Apollo program 60 years ago! Unique to this location, you will have the opportunity to get hands-on the fully integrated engine and stage assemblies, push the hardware to the limits, develop all aspects of operations, and witness rocket engines firing up close and personal! This team is critical to the development of Terran R and will be a part of so many first milestones! Check out this video to learn more about the Stennis test team.
What you'll do:
As a Senior Mechanical Engineer at Relativity, you will be responsible for design, fabrication, and modification of test stands for our Terran 1 and Terran R engines and stages. Engineers at our Stennis facility are engaged directly with construction and maintenance activities in the field, across a variety of hours to years-long project scales.
Design advanced propulsion test stands, including 3D modeling, fluids and structural analysis, fabrication drawings, fluids P&IDs, component lists, and detailed work instructions
Supervise the construction, commissioning, and initial operations of these facilities
Solve a variety of technical problems, across broad ranges of timeframe, complexity, cost, and long-term impact
Support operations on and perform related improvements to existing test stands
What you need to know:
Bachelor's degree in mechanical engineering, aerospace engineering, or a related field and minimum 5+ years of combined engineering experience is required.

Prior experience in aerospace is not required
Varied perspectives & backgrounds strengthen our team

Ownership of propulsion or structural test related projects including design, analysis, construction, and commissioning from beginning to end
Proficiency in 3D modeling and drafting, including GD&T
Strong engineering fundamentals in thermal, structural, and fluids analysis
Demonstrated drive to deliver on tight schedules, especially when unconventional & creative solutions are necessary
Hands-on fabrication experience using common power tools for projects at work/home/school
Working knowledge of fluid components such as valves, regulators, and instrumentation
Experience designing, fabricating, and operating complex fluid systems
Ability to work occasional night shifts
Nice to have but not required:
You should still apply even if you don't have all of these!
Experience with FEA or CFD
Hands-on experience with metalworking, welding, hydraulics, manufacturing, etc.
In depth knowledge of manufacturing processes, material selection, inspection, precision measurement, and non-destructive testing
Relativity Space offers competitive salary and equity, a generous vacation policy, an annual L&D stipend and more!
We are an equal opportunity employer and value diversity at our company. We do not discriminate on the basis of race, religion, color, national origin, gender, sexual orientation, age, marital status, veteran status, or disability status.
The below-range represents Relativity Space's current good-faith pay scale for this role. Relativity Space reserves the right to modify or update this range at any time.
Compensation is only one part of our entire total rewards package. To see some of the benefits & perks we offer, please visit here:
https://px.sequoia.com/relativityspace
Hiring Range: