Digital Hardware Engineer II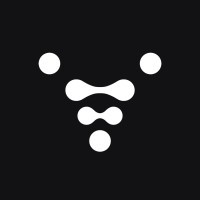 Relativity Space
Other Engineering
Long Beach, CA, USA
Posted on Saturday, March 25, 2023
Company Overview:
We invented a new approach to design, build, and fly our own rockets, starting with Terran 1 – the world's first entirely 3D printed rocket and Terran R our reusable next generation 3D printed rocket.
Using our vertically integrated technology platform, leveraging additive manufacturing, artificial intelligence, and autonomous robotics to deliver superiority over traditional aerospace manufacturing methods, we're disrupting 60 years of aerospace with our novelty approach to get to space, Mars, and beyond faster, more cost-effective, and more reliable.

We believe in a future where interplanetary life fundamentally expands the possibilities for human experience. Our long-term vision is to upgrade humanity's industrial base on Earth and on Mars.
Team:
The Avionics team is responsible for the design, testing, and production of electronic systems on the Terran 1 and Terran R launch vehicles. As a member of this team, you will be responsible for avionics hardware designs that work with multiple vehicle systems including but not limited to vehicle sensors, propulsion, computing, actuation, energy management, and communications. Avionics operation is critical to the successful flight of Terran 1, the world's first 3D printed rocket.
What you'll do:
• Drive architecture, design, and development of digital electronics that will support the launch vehicle
needs
• Drive electronics hardware through the full product lifecycle including circuit design and analysis,
schematic capture, layout, prototyping, bring-up, troubleshooting, issue tracking, design verification,
acceptance and qualification testing, and handoff to vehicle integration
• Work with partner teams such as propulsion, GNC, mechanisms, launch, etc. to define system
requirements, interfaces, and understand system performance impacts of avionics designs
• Make complex technical decisions (risk tradeoffs, evaluation of trade studies, anomaly investigations,
etc.)
• Support product life cycle from design to manufacturing
What you need to know:
• Bachelor's degree in Electrical Engineering, Computer Engineering, or a related field
• 1+ years of experience in digital circuit design such as microcontrollers, processors, memory interfaces,
digital interface buses, and high-speed digital logic
• Familiarity with eCAD software such as Altium or equivalent
• Experience with hardware bring-up, validation, debugging, and data analysis
• Experience with board-level design from concept to manufacturing
• Ability to communicate deeply technical topics to a wide variety of audiences
• Experience working with highly cross-functional teams (mechanical, thermal, electrical, software, etc.)
to develop integrated electronics solutions
• Comfortable with working in a fast paced and autonomously driven startup atmosphere
Nice to have but not required:
• Knowledge in point of load design, FPGA, memory, analog-to-digital, digital-to-analog converters, and
communication links
• Experience with simulation software such as LTspice, MATLAB, or other
• Experience with design of electronics for harsh environments (vibe, thermal, vacuum, radiation, etc.)
Relativity Space offers competitive salary and equity, a generous vacation policy, an annual L&D stipend and more!
We are an equal opportunity employer and value diversity at our company. We do not discriminate on the basis of race, religion, color, national origin, gender, sexual orientation, age, marital status, veteran status, or disability status.
The below-range represents Relativity Space's current good-faith pay scale for this role. Relativity Space reserves the right to modify or update this range at any time.
Compensation is only one part of our entire total rewards package. To see some of the benefits & perks we offer, please visit here:
https://px.sequoia.com/relativityspace
Hiring Range: