Staff Structural Engineer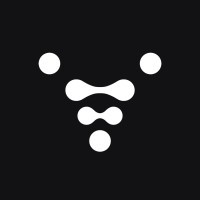 Relativity Space
Long Beach, CA, USA
Posted on Friday, April 7, 2023
Company Overview:
Relativity is the first and only company to automate aerospace manufacturing by integrating intelligent robotics, software, and proprietary metal 3D printing technology. Disrupting 60 years of aerospace, Relativity offers a radically simplified supply chain, building a rocket with 100x fewer parts in less than 60 days. Our long-term goal is to upgrade humanity's industrial base on Earth and on Mars.
Team:
The Development Test team is responsible for all hazardous testing in our Long Beach facilities. We use our breadth of experience and collaborative engineering approach to support everything from very large structural tests to precise valve actuation. To that end, we design, build, and operate all test assets from initial concept to test execution. If you enjoy working on a multi-disciplinary team with a broad mandate and want to put hands on hardware, then this is the team for you.
What you'll do:
As a Staff Structural Engineer on the Dev Test team, you will be responsible for the design, fabrication, and activation of structural test stands for our Terran R launch vehicle. Based in Long Beach, our engineers are responsible for the full design cycle on projects ranging from fast and temporary to permanent, long-term infrastructure. You will partner with many other teams including Vehicle Design, Additive, Infrastructure, and Manufacturing to create development and production level test assets. Your primary duties will include:
Design and analysis of large steel structures
Creation of fabrication drawings, procurement, and project management
Assembly, commissioning, and operation of test stands
You should be an expert in your field, able to help us solve new and wide-ranging challenges. While previous aerospace experience is not required, you should be familiar with the unique challenges of building large structures including seismic loads, interface tolerancing, and assembly methods.
What you need to know:
Bachelor's degree in mechanical engineering, civil/structural engineering, or a related field
7+ years of experience designing, analyzing, and building metallic structures.
Experience with the complete design cycle from requirements generation to functional product
Knowledge of design for seismic loading.
Proficiency in 3D modeling and drafting, including expert knowledge of GD&T
Thorough understanding of engineering fundamentals and their application
Demonstrated experience with structural analysis using NASTRAN or similar tools
Track record of delivering complex and innovative projects on time and on budget.
Nice to have but not required:
Previous experience with the construction of structures taller than 100 ft preferred.
Hands-on experience with metalworking, welding, hydraulics, manufacturing, etc.
Experience operating construction equipment (forklift, telehandler, excavator, boom crane, etc)
Familiarity with concrete and foundation design
Ability to automate workflows using Python, VBA, etc.
Willing to work at heights, in confined spaces, in a dirty environment, and away from your desk.
No previous aerospace experience is required for this position.
Relativity Space offers competitive salary and equity, a generous vacation policy, an annual L&D stipend and more!
We are an equal opportunity employer and value diversity at our company. We do not discriminate on the basis of race, religion, color, national origin, gender, sexual orientation, age, marital status, veteran status, or disability status.
The below-range represents Relativity Space's current good-faith pay scale for this role. Relativity Space reserves the right to modify or update this range at any time.
Compensation is only one part of our entire total rewards package. To see some of the benefits & perks we offer, please visit here:
https://px.sequoia.com/relativityspace
Hiring Range: