Senior Materials and Processes Engineer, Fracture Mechanics and Life Management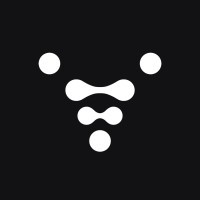 Relativity Space
Long Beach, CA, USA
Posted on Saturday, April 29, 2023
Company Overview:
Relativity is the first and only company to automate aerospace manufacturing by integrating intelligent robotics, software, and proprietary metal 3D printing technology. Disrupting 60 years of aerospace, Relativity offers a radically simplified supply chain, building a rocket with 100x fewer parts in less than 60 days. Our long-term goal is to upgrade humanity's industrial base on Earth and on Mars.
Team:
At Relativity, we re-imagine the way rockets are built and flown. The Materials and Processes Engineering Team plays a crucial role in this mission by evaluating and improving the materials that make our rockets. We are searching for a Materials Engineer, Fracture Mechanics and Life Management who will serve as the Materials Engineering focal point for the understanding of fracture and fatigue behaviors of the company's critical additively-manufactured propulsion hardware.
What you'll do:
Serve as Materials Engineering subject matter expert for all engineering activities related to fracture mechanics and design for fatigue and fracture.
Deriving material property requirements for damage tolerant design and expected life, maximum allowable flaw size based on the loading spectra for given applications.
Facilitate characterization of fatigue and fracture properties of additively manufactured materials and aerospace components
Develop novel technologies for fracture and toughness materials characterization to be deployed in an additive manufacturing factory
Work across the engineering organization to support materials selection and property development
Facilitate technology trade studies in considering structural design for fracture tolerance and hardware life
Find and implement innovative approaches to improve fatigue life of hardware
Support failure analysis and non-conformance resolution activities
Mentor other engineers in fatigue and damage tolerance best practices
Interface with:

Materials engineering staff to identify, define, and fill technology gaps
Laboratory staff to characterize materials and processes
Designers to support materials selection, allowables development, and analysis
Manufacturing engineering to improve processes, troubleshoot issues and facilitate operations
Quality assurance to facilitate specification compliance validation
Product engineering to perform failure analysis and root cause and corrective action campaigns
Leadership to elevate risks and overcome roadblocks
What you need to know:
Bachelor's degree in materials science or engineering, or related field
5+ years of experience relevant to the competencies listed below
Foundational knowledge of the material behavior, characterization techniques, and associated data analysis of fatigue and fracture mechanics of metallic materials
A strong commitment to accountability, collaboration, and execution
A desire to establish and foster strong interdisciplinary relationships across the company
An authentic, introspective, and inclusive mindset towards technical, interpersonal, and team growth and development
Nice to haves but not required:
Advanced degree in material science or materials engineering, or related field, with a focus in fatigue and/or fracture mechanics of metallic material systems
Experience with common propulsion and L-PBF alloy systems (Ni/Cu/Ti-based)
Strong familiarity with aerospace fracture control requirements and standards such as NASA-STD-5009, NASA-STD-5019 and NASA-STD-5012
Strong familiarity with fracture testing standards such as ASTM E399, E561, E647, E1820, E2472
Decent familiarity with non-destructive test methods and probability of detection concepts for fracture control and life management
Decent familiarity with corrosion, especially as it relates to fatigue and fracture mechanics
Basic familiarity with NASGRO, AFGROW, BAMpF, Stress Check and other crack growth models
Relativity Space offers competitive salary and equity, a generous vacation policy, an annual L&D stipend and more!
We are an equal opportunity employer and value diversity at our company. We do not discriminate on the basis of race, religion, color, national origin, gender, sexual orientation, age, marital status, veteran status, or disability status.
The below-range represents Relativity Space's current good-faith pay scale for this role. Relativity Space reserves the right to modify or update this range at any time.
Compensation is only one part of our entire total rewards package. To see some of the benefits & perks we offer, please visit here:
https://px.sequoia.com/relativityspace
Hiring Range: