Senior Mechanisms Engineer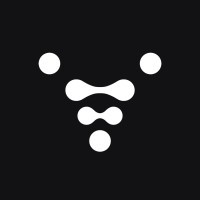 Relativity Space
Long Beach, CA, USA
Posted on Friday, May 12, 2023
Company Overview:
Relativity is the first and only company to automate aerospace manufacturing by integrating intelligent robotics, software, and proprietary metal 3D printing technology. Disrupting 60 years of aerospace, Relativity offers a radically simplified supply chain, building a rocket with 100x fewer parts in less than 60 days. Our long-term goal is to upgrade humanity's industrial base on Earth and on Mars.
Team:
The Structures & Mechanisms team at Relativity is responsible for the design, analysis, testing, and manufacturing our launch vehicle integrated structures, as well as flight mechanisms. As a part of this team, you will be given hardware ownership for the full product lifecycle, and get the opportunity to conveniently validate your hardware through testing at our factory of the future, headquartered in Long Beach, CA. Unique to Relativity, you will get to work across many teams to leverage Relativity's first-of-its-kind 3D printing technology to develop world class integrated launch vehicles. Overall, this team is critical to the launch success of Terran 1 & Terran R, among many other firsts!
What you'll do:
To support our mission of changing the way rockets are built and flown, you will guide the design of Terran R mechanisms such as stage separation, payload deployment, aero control features and landing gear. To be successful, you will be working collaboratively with partner groups such as structures, avionics and fluids; and leverage our additive process and design freedom to design and build better products. The scope of work encompasses a full design cycle, including conceptualization, trade studies, design, analysis, manufacturing and testing of components.
Here are some examples of projects you could be working on:
Design and test the Terran R stage separation or fairing deployment system
Innovative conceptualization of the Terran R landing gear or aero surfaces actuation
Definition of design criteria and subsystems requirements
Review of static and dynamic load inputs, material properties & manufacturing process
Conduct trade studies on different mechanism design concepts and present to leadership
Your mission will be to deliver on time and budget. You will be challenged to integrate as many subsystems within our printed primary structure, and support the development of our additive process to make this a reality. To achieve this, you will be working closely with our vehicle design, test and loads teams, as well as our additive and manufacturing teams.
In order to be successful in this role, you should be someone who is self-motivated, thrives in ambiguity, and is able to lead his or her own projects to completion. Ideally, you are someone who has come from a fast paced environment, having completed difficult projects with extreme ownership while collaborating effectively with other key groups.
What you need to know:
Undergraduate degree in engineering or related field
5+ years of experience in a full cycle design engineering role, including CAD, analysis, build and test
Fundamental knowledge of kinematic synthesis, pneumatic/hydraulic actuation, mechatronics and instrumentation
Fundamental knowledge of structures strength, stability and fatigue failure modes
Basic knowledge of manufacturing processes, materials, and surface treatments
Strong track record of technical problem solving and hands on hardware build experience
Strong communication and interpersonal skills to lead discussions on complex technical topics
Nice to haves but not required:
8+ years of aerospace experience or an advanced engineering degree
Experience with launch vehicle mechanisms and multi-body dynamics analysis
Experience in a demanding fast pace development environment
Proficiency with design engineering tools such as NX, TeamCenter, Ansys or Femap, as well as engineering scripting language such as Python or MATLAB
Hands-on experience with fabrication/prototyping such as machining, 3D printing, welding, woodworking
Relativity Space offers competitive salary and equity, a generous vacation policy, an annual L&D stipend and more!
We are an equal opportunity employer and value diversity at our company. We do not discriminate on the basis of race, religion, color, national origin, gender, sexual orientation, age, marital status, veteran status, or disability status.
The below-range represents Relativity Space's current good-faith pay scale for this role. Relativity Space reserves the right to modify or update this range at any time.
Compensation is only one part of our entire total rewards package. To see some of the benefits & perks we offer, please visit here:
https://px.sequoia.com/relativityspace
Hiring Range: