Senior Technical Project Manager (Launch Engineering and Operations)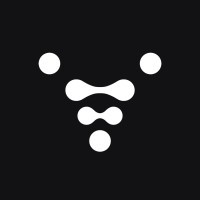 Relativity Space
IT, Operations
Cape Canaveral, FL, USA
Posted on Thursday, August 31, 2023
Company Overview:
Relativity is the first and only company to automate aerospace manufacturing by integrating intelligent robotics, software, and proprietary metal 3D printing technology. Disrupting 60 years of aerospace, Relativity offers a radically simplified supply chain, building a rocket with 100x fewer parts in less than 60 days. Our long-term goal is to upgrade humanity's industrial base on Earth and on Mars.
Team:
We are looking for a Technical Project Manager to join our growing team to support Relativity's Test and Launch sites. The Test and Launch teams at Relativity Space are responsible for designing, building, and operating world-class test and launch infrastructure to support Terran R test and launch operations. As part of this team, you will be primarily focused on the build and operation of launch infrastructure at Cape Canaveral, FL. While the primary focus is Launch Site centric, you will also support cross-departmental projects and tasking related to both the Test Infrastructure at Stennis, MS and Launch Infrastructure at Cape Canaveral, FL.
What you'll do:
Your mission is to ensure that both test and launch sites are the best in the world. You will develop and coordinate the execution of a site strategic roadmap encompassing infrastructure and operational needs to successfully support Terran R test and launch operations. You will be responsible for strategic relationships with both internal and external partners.
Where others add complexity, your primary role is to simplify internal requirements and operations as well as external supplier performance. You will be expected to leverage your leadership and soft skills to bring together test and launch operations, site logistics, infrastructure, and vehicle engineering to drive successful site operations and support of the Terran R program.
You will be expected to bridge the gap between technical engineering teams and communicating roadmaps and progress to our executive team. Working with key stakeholders, you will coordinate development initiatives to define objectives and key results that track progress across an array of technical problems and phenomena related to designing, building, and operating a world class launch site.
Develop, maintain, and track overall project schedules and budgets through on site representation.

Develop, track, and analyze metrics pertinent to team performance; help drive areas of opportunity to maximize team output.

Identify key Launch needs and goals through coordination with engineering and build teams.

Engage with launch operations and engineering leadership to maximize collaboration & engagement between Relativity groups to drive key decisions.

Communicate project and operational progress across various stakeholder groups.

Review, analyze, and optimize systems and processes that impact overall site program deliverables.
What you need to know:
Bachelor's degree in Engineering, Construction Management, or related technical field.

5+ years of experience in project or operations management

Must be able to work independently and report to remote management

Demonstrated ability to coordinate complex operations and projects

Experience working with leadership (executive team, customer leadership, supplier leadership, etc.)

Experience building schedules with one of the following: P6 Primavera, MS Project, Smartsheet, etc.

Must be proficient in MS Suite and its' various applications (i.e., Excel, Word, PowerPoint, Outlook).
Nice to haves but not required:
You should still apply even if you don't have all of these!

Prior work on a launch vehicle or spacecraft

Experience in a startup or agile environment
Relativity Space offers competitive salary and equity, a generous vacation policy, an annual L&D stipend and more!
We are an equal opportunity employer and value diversity at our company. We do not discriminate on the basis of race, religion, color, national origin, gender, sexual orientation, age, marital status, veteran status, or disability status.
The below-range represents Relativity Space's current good-faith pay scale for this role. Relativity Space reserves the right to modify or update this range at any time.
Compensation is only one part of our entire total rewards package. To see some of the benefits & perks we offer, please visit here:
https://px.sequoia.com/relativityspace
Hiring Range: