Senior Combustion Devices Engineer, FEA Analysis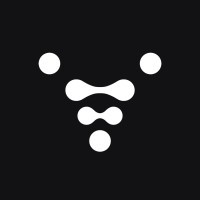 Relativity Space
Long Beach, CA, USA
Posted on Sunday, September 10, 2023
Company Overview:
A rocket company at the core, Relativity Space is on a mission to become the next great commercial launch company. Meeting the needs of a growing demand for space infrastructure, our rockets will revolutionize how we connect and communicate on Earth by getting satellites to space. We have developed a vertically integrated technology platform in which we leverage additive manufacturing, artificial intelligence, and autonomous robotics to 3D print rockets. Our unique approach enables rapid product iteration, allowing us to push the boundaries of what's possible today and unlock the full potential of 3D printing for tomorrow. Join us on this extraordinary journey, as we work together to transform our vision into reality.
Team:
Our team designs, analyzes and tests the combustion devices of the Aeon-R Engine. We collaborate closely with our manufacturing teams and our test teams to deliver high-performing components to the engine system. We strive for continuous improvement and support the development of our technical hardware and human teammates alike.
What you'll do:
You will work with the Combustion Devices team to directly contribute to the design and qualification of the Aeon-R combustion device hardware, from concept to detailed design and test. Your responsibilities will include performing, documenting and presenting thermo-structural and/or thermo-fluid analyses for engine hardware ranging from injectors and thrust chambers to igniters. You'll be anchoring your model predictions to test data and working closely with designers to inform design paths and validate requirement compliance. This scope will involve single-component modeling as well the development of large-scale assembly models for quantifying subsystem interactions. In order to be successful in this role, you should be someone who thrives in ambiguity and be capable of leading collaborative projects to completion. In this role, you will have the opportunity to have a significant influence on major engine hardware and to make rapid professional gains in an environment that encourages growth and risk.
What you need to know:
Bachelor's degree in a science or engineering field
5+ years relevant experience conducting thermal/fluid/structural analysis
Experience with analytical tools such as ANSYS Mechanical and/or ANSYS Fluent/STAR-CCM+ or similar
Strong engineering fundamentals in thermodynamic, heat transfer and fluid flow first principles
A strong commitment to accountability, collaboration, and execution
An authentic, introspective, and inclusive mindset towards technical, interpersonal, and team growth & development
Nice to haves but not required:
Graduate degree in a science or engineering field
Working knowledge of rocket engine subsystems such as combustion devices, ducting
Knowledge of structural failure mechanisms, and fatigue and fracture mechanics
Exposure to powder bed additive manufacturing
We believe varied perspectives & backgrounds strengthen our team. Prior experience in aerospace is not required.
Relativity Space offers competitive salary and equity, a generous vacation policy, an annual L&D stipend and more!
We are an equal opportunity employer and value diversity at our company. We do not discriminate on the basis of race, religion, color, national origin, gender, sexual orientation, age, marital status, veteran status, or disability status.
The below-range represents Relativity Space's current good-faith pay scale for this role. Relativity Space reserves the right to modify or update this range at any time.
Compensation is only one part of our entire total rewards package. To see some of the benefits & perks we offer, please visit here:
https://px.sequoia.com/relativityspace
Hiring Range: