Government Operations Analyst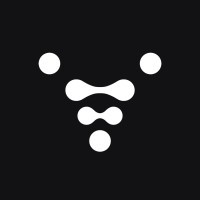 Relativity Space
IT, Operations
Cape Canaveral, FL, USA
Posted on Tuesday, October 3, 2023
Company Overview:
A rocket company at the core, Relativity Space is on a mission to become the next great commercial launch company. Meeting the needs of a growing demand for space infrastructure, our rockets will revolutionize how we connect and communicate on Earth by getting satellites to space. We have developed a vertically integrated technology platform in which we leverage additive manufacturing, artificial intelligence, and autonomous robotics to 3D print rockets. Our unique approach enables rapid product iteration, allowing us to push the boundaries of what's possible today and unlock the full potential of 3D printing for tomorrow. Join us on this extraordinary journey, as we work together to transform our vision into reality.
Team:
The Government Launch Operations Team works cross-functionally in support of Licensing and Certification, Test and Launch Operations, Business Development, Mission Management, and Government Affairs. Relativity is looking for an Government Operations Analyst to join the team who will work with the United States Space Force, the Federal Aviation Administration, NASA and Relativity leadership in a wide range of responsibilities in support of the Terran R program ranging from licensing to launch operations.
What you'll do:
Integrate with the United States Space Force, the Federal Aviation Administration (FAA), NASA and other Government agencies, as required, to facilitate Relativity Space's development and operations at Cape Canaveral Space Force Station (CCSFS) and Vandenberg Space Force Base (VSFB) to include but not limited to the following;
FAA Licensing
SSCMAN 91-710 Tailoring and Compliance
United States Space Force Integration and Coordination
NASA coordination and integration (Reimbursable Space Act Agreements)
Test and Launch Operations relative to the USSF and FAA
Space Launch Delta (SLD) 45 and 30 cost account management
What you need to know:
Bachelor's Degree + 5 years professional experience
Ability to work with outfacing industry partners, specifically the United States Government
Knowledge of the Space Force Eastern or Western Ranges
Outstanding ability to communicate verbally and electronically on behalf of Relativity Space
Ability to understand finance accounts to include analysis and forecasting
Ability to coordinate across cross-functional teams
Ability to technically understand ground, launch vehicle and infrastructure systems
Ability to understand the design review cycle and interpret the design reviews
Ability to efficiently write requirements documents, program plans, proposals, etc.
Ability to work effortlessly in PowerPoint and Excel
Nice to haves but not required:
Prior military or Government experience or direct experience interacting with the military or Government.
Launch operations experience
Relativity Space offers competitive salary and equity, a generous vacation policy, an annual L&D stipend and more!
We are an equal opportunity employer and value diversity at our company. We do not discriminate on the basis of race, religion, color, national origin, gender, sexual orientation, age, marital status, veteran status, or disability status.
The below-range represents Relativity Space's current good-faith pay scale for this role. Relativity Space reserves the right to modify or update this range at any time.
Compensation is only one part of our entire total rewards package. To see some of the benefits & perks we offer, please visit here:
https://px.sequoia.com/relativityspace
Hiring Range: