Manager, Software Engineering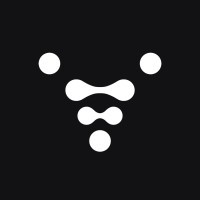 Relativity Space
Software Engineering
Long Beach, CA, USA
Posted on Tuesday, October 3, 2023
Company Overview:
A rocket company at the core, Relativity Space is on a mission to become the next great commercial launch company. Meeting the needs of a growing demand for space infrastructure, our rockets will revolutionize how we connect and communicate on Earth by getting satellites to space. We have developed a vertically integrated technology platform in which we leverage additive manufacturing, artificial intelligence, and autonomous robotics to 3D print rockets. Our unique approach enables rapid product iteration, allowing us to push the boundaries of what's possible today and unlock the full potential of 3D printing for tomorrow. Join us on this extraordinary journey, as we work together to transform our vision into reality.
Team:
This team owns the software running on the ground side Vehicle Proxy, and sim environments like HITL and HOOTL. They would be taking leadership of a team that consists of top talent from SpaceX, Google, Twitter, Amazon, to name a few places. This team is at the forefront of driving Relativity Space towards our mission of a multiplanetary future, from changing how we manufacture rockets to how we fly them.
What you'll do:
Lead a Vehicle Simulation and Mission Assurance software team that is responsible for development of:
Hardware-in-the-loop test software infrastructure
Hardware-out-of-the-loop (Software-in-the-loop) test software infrastructure
Vehicle proxy
Vehicle configuration
Vehicle software deployment
In this role, you will be responsible for ensuring this team executes on software deliveries for Terran-R, interfacing with key stakeholders like the GNC, Propulsion, and Vehicle teams. Additionally, you will be responsible for building an org strategy for how this team will grow and scale to allow the company to move flight software out of the stereotypical Aerospace mold. This will be a key strategic role for our success in making Terran-R the world's most advanced rocket.
What you need to know:
Degree in Computer Science, Computer Engineering, Electrical Engineering, or related field
3+ years of experience leading software engineering teams
Familiarity with modern C++ and/or Rust, Python
Experience in developing RESTful frameworks.
Experience with continuous integration and agile development
Proficient in developing software for Linux or Unix OSs
Demonstrated ability to organize, plan, and execute on projects.
Excellent written and oral communication skills.
Nice to haves but not required:
Demonstrated ability to lead software teams that deliver on company critical milestones and objectives.
Demonstrated ability to plan organizational roadmaps and hiring strategies.
Familiarity with containerization and deployment technologies like Kubernetes and Docker
Experience with tools like SQL, MongoDB, Django, etc.
Relativity Space offers competitive salary and equity, a generous vacation policy, an annual L&D stipend and more!
We are an equal opportunity employer and value diversity at our company. We do not discriminate on the basis of race, religion, color, national origin, gender, sexual orientation, age, marital status, veteran status, or disability status.
The below-range represents Relativity Space's current good-faith pay scale for this role. Relativity Space reserves the right to modify or update this range at any time.
Compensation is only one part of our entire total rewards package. To see some of the benefits & perks we offer, please visit here:
https://px.sequoia.com/relativityspace
Hiring Range: