Senior Design Criteria Engineer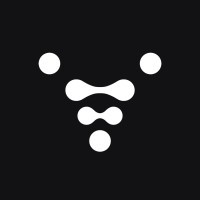 Relativity Space
Design
Long Beach, CA, USA
Posted on Friday, October 6, 2023
Company Overview:
A rocket company at the core, Relativity Space is on a mission to become the next great commercial launch company. Meeting the needs of a growing demand for space infrastructure, our rockets will revolutionize how we connect and communicate on Earth by getting satellites to space. We have developed a vertically integrated technology platform in which we leverage additive manufacturing, artificial intelligence, and autonomous robotics to 3D print rockets. Our unique approach enables rapid product iteration, allowing us to push the boundaries of what's possible today and unlock the full potential of 3D printing for tomorrow. Join us on this extraordinary journey, as we work together to transform our vision into reality.
Team:
The Integrated Performance department at Relativity Space is responsible for ensuring that our rockets will achieve our overall objectives and satisfy stringent customer and government requirements. Our department comprises teams responsible for Flight Sciences, including Aerodynamics, Thermal, Loads, and Dynamics; Integrated Structures Analysis; Guidance, Navigation, and Control & Vehicle Performance (GNCP); Systems Engineering; Mission Reliability; and Product Engineering. We architect and execute analysis, simulation, operations, and test projects for all of Relativity's hardware and software teams in pursuit of mission success. Overall, this team is critical to the launch success of Terran R!
The Systems Engineering team at Relativity Space is responsible for amplifying responsible engineers and designers abilities to design the right product while reducing process drag. We do this by ensuring: teams collaborate, truth is centralized, work is visible, design processes are streamlined, and the REs know what to design to. At the end of the day, we deliver the systems and processes needed to engineer and certify our rockets.
What you'll do:
As a Senior Design Criteria Engineer, you will be responsible for ensuring that hardware and concepts of operation meet or exceed requirements. In short, you'll be the glue between our analysis, test, certification, and design teams, helping to connect the technical dots and solve problems across our vehicle programs.
Projects and responsibilities will include:
Partner with groups across the company such as: flight sciences, avionics, propulsion, structures, and fluids

Foster design criteria methodologies minimizing overdesign

Develop methodologies to combine structural loads while considering various environmental inputs

Integrate flight hardware specific inputs from flight sciences and vehicle operations to enable optimal designs

Collaborate with responsible engineers throughout the entire design process, ensuring design criteria are properly considered in the development of reusable hardware

Provide guidance and approval of qualification and acceptance test campaigns in preparation for flight

Build, modify, or eliminate engineering tools, process, and standards to support an efficient, product-focused culture for Terran R
To be successful in this role, you should be self-motivated, adaptable, energized by collaboration, and able to contribute significantly to a fast-paced, integrated vehicle program. You should also be able to resolve ambiguity between different technical teams and drive projects to completion. Ideally, you have Design Criteria, Mechanical Design, or Aerospace Design experience as well as a proven track record of delivery in a highly collaborative environment.
What you need to know:
An undergraduate degree in engineering or related field and 5+ years relevant experience

Experience performing cross-functional engineering and integration for systems subject to complex requirements

Experience solving difficult problems with multiple stakeholders in a fast-paced environment

Proven track record of contributing to project completion

Expertise in mechanical engineering design and analysis

Ability to read and understand software-based analysis tools

Demonstrable written and oral technical communication skills
Nice to haves but not required:
Graduate degree (MS/PhD) in engineering or related field and 7+ years of experience

Hands-on experience in the design, integration, test, and operation of space vehicles or large complex systems

History of taking an aerospace product from concept to production to flight

Strong desire to learn new subjects in order to solve difficult and often ambiguous challenges

Experience administrating Atlassian platforms like Confluence and Jira
Relativity Space offers competitive salary and equity, a generous vacation policy, an annual L&D stipend and more!
We are an equal opportunity employer and value diversity at our company. We do not discriminate on the basis of race, religion, color, national origin, gender, sexual orientation, age, marital status, veteran status, or disability status.
The below-range represents Relativity Space's current good-faith pay scale for this role. Relativity Space reserves the right to modify or update this range at any time.
Compensation is only one part of our entire total rewards package. To see some of the benefits & perks we offer, please visit here:
https://px.sequoia.com/relativityspace
Hiring Range: