Senior Hydraulics Engineer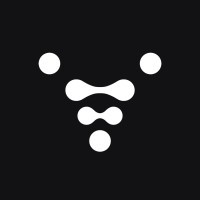 Relativity Space
Other Engineering
Long Beach, CA, USA
Posted on Wednesday, October 18, 2023
Team:
The Factory Test team is responsible for all hazardous testing in our Long Beach facilities. We use our breadth of experience and collaborative engineering approach to support everything from very large structural tests to precise valve actuation. To that end, we design, build, and operate all test assets from initial concept to test execution. If you enjoy working on a multi-disciplinary team with a broad mandate and want to put hands on hardware, then this is the team for you.
What you'll do:
As a Fluid Power Engineer, you will design, analyze, and build hydraulic and fluid power systems serving the Terran R structural test stands at our facility in Long Beach, CA. Teamwork and communication skills are critical, as you will work cross-functionally with other engineering groups on the Factory Test team.
Examples of your tasks may include:
Gathering load application requirements from internal customer groups
Developing system level requirements to ensure performance during normal operations and abort scenarios
Designing piping networks and manifolds as required to meet the design intent
Analyzing systems using hand calculations and simulation software
Creating engineering drawings and work orders
Specifying valves, actuators, and other components
Identifying areas for improvement and implementing required changes
Commissioning assets and systems
Delegating tasks, mentoring, and reviewing work of other fluid systems engineers
Presenting design reviews of your work
Completing, presenting, or reviewing fault tolerance assessments
What you need to know:
Bachelor's degree in Mechanical Engineering or similar.
Knowledge of fluid and thermodynamic first principles
Demonstrated experience designing systems to engineering requirements
Demonstrated working knowledge of systems operations
Ability to concisely communicate technical topics to audiences of many different backgrounds
Nice to have but not required:
Experience writing sequences or other software
Familiarity with cryogenics
Understanding of structural design fundamentals
Delivery of systems compliant with ASME B31.3 & BPVC
Willing to work at heights, in confined spaces, in a dirty environment, and away from your desk
No previous aerospace experience is required for this position
Relativity Space offers competitive salary and equity, a generous vacation policy, an annual L&D stipend and more!
We are an equal opportunity employer and value diversity at our company. We do not discriminate on the basis of race, religion, color, national origin, gender, sexual orientation, age, marital status, veteran status, or disability status.
The below-range represents Relativity Space's current good-faith pay scale for this role. Relativity Space reserves the right to modify or update this range at any time.
Compensation is only one part of our entire total rewards package. To see some of the benefits & perks we offer, please visit here:
https://px.sequoia.com/relativityspace
Hiring Range: