Thrust Structure Responsible Engineer II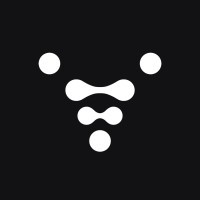 Relativity Space
Long Beach, CA, USA
Posted on Friday, October 20, 2023
Company Overview:
Relativity is the first and only company to automate aerospace manufacturing by integrating intelligent robotics, software, and proprietary metal 3D printing technology. Disrupting 60 years of aerospace, Relativity offers a radically simplified supply chain, building a rocket with 100x fewer parts in less than 60 days. Our long-term goal is to upgrade humanity's industrial base on Earth and on Mars.
Team:
At Relativity, we reimagine the way rockets are built and flown. We are looking for a Structures Responsible Engineer to join the vehicle structures team and help us achieve our ambitious goal of launching a 3D printed rocket to space.
What you'll do:
To support our mission of changing the way rockets are built and flown, you will be responsible for bringing critical flight structures and supporting components from design concept to physical hardware ready to launch. The scope of work encompasses a full design cycle, including conceptualization, design, analysis, manufacturing and testing for primary and secondary structures related to Thrust Structure, Propellant Tanks, Interstage or Fairing, to name a few. Here are some examples of projects you could be working on:
Innovative conceptualization of structural load path, design for complex structures and adjacent system packaging
Review of static & dynamic load inputs, material properties & test as well as structural systems & subsystems requirements
Analysis and sizing of flight structures to ensure timely design reviews and drawing release
Develop and support hardware test campaigns, including test integration, operation and result evaluation
Support manufacturing process development, including tools or fixtures design or analysis
Your mission will be to deliver these projects on time and budget. In order to achieve this, you will be working closely with our additive, design, test and loads & dynamics teams
In order to be successful in this role, you should be someone who is self-motivated, thrives in ambiguity and is able to lead his or her own projects into completion. Ideally, you are someone who has come from a fast paced, aerospace environment, having completed difficult projects while collaborating effectively with other key groups.
On a weekly basis, you will be designing flight or ground components using NX/TeamCenter, performing analysis using Nastran, ANSYS and/or hand calculations, creating and releasing drawings as well as supporting fabrication of your components. Your designs will be optimized for our additive manufacturing methods, for which fundamental knowledge is crucial. You will also use your strong organizational skills to properly document your work and move forward your recommendation when decisions are needed.
What you need to know:
2+ years of experience in a full cycle design engineering role and a Bachelor's degree in related discipline
Working knowledge of structural analysis and test (from hand calculations to advanced analysis)
Fundamental knowledge of structures strength, stability and fatigue failure mechanisms
Fundamental knowledge of additive and traditional manufacturing processes
Will be responsible for design and development of the thrust structure
Nice to haves but not required:
2+ years of aerospace experience and an advance engineering degree
Extensive experience with NX/TeamCenter
Experience using Nastran and ANSYS
Relativity Space offers competitive salary and equity, a generous vacation policy, an annual L&D stipend and more!
We are an equal opportunity employer and value diversity at our company. We do not discriminate on the basis of race, religion, color, national origin, gender, sexual orientation, age, marital status, veteran status, or disability status.
The below-range represents Relativity Space's current good-faith pay scale for this role. Relativity Space reserves the right to modify or update this range at any time.
Compensation is only one part of our entire total rewards package. To see some of the benefits & perks we offer, please visit here:
https://px.sequoia.com/relativityspace
Hiring Range: