Senior Manufacturing Engineer, Additive Hardware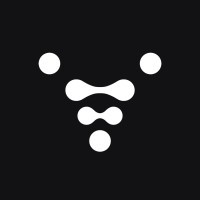 Relativity Space
Other Engineering
Long Beach, CA, USA
Posted on Sunday, October 22, 2023
Company Overview:
A rocket company at the core, Relativity Space is on a mission to become the next great commercial launch company. Meeting the needs of a growing demand for space infrastructure, our rockets will revolutionize how we connect and communicate on Earth by getting satellites to space. We have developed a vertically integrated technology platform in which we leverage additive manufacturing, artificial intelligence, and autonomous robotics to 3D print rockets. Our unique approach enables rapid product iteration, allowing us to push the boundaries of what's possible today and unlock the full potential of 3D printing for tomorrow. Join us on this extraordinary journey, as we work together to transform our vision into reality.
Team:
The Stargate Operations Team is responsible for operationalizing new technology within Relativity's Stargate class WAAM printers (Wire-Arc-Additive-Manufacturing), demonstrating readiness for production at scale of Additive Hardware for the Terran R program. We are looking for a Manufacturing Engineer to help champion the first builds of Terran R flight hardware and mature the manufacturing processes (in and out of the print cell) to meet the long term needs of the program.
What you'll do:
Lead multiple flight hardware builds concurrently.
Prepare all planning for printing and post processing operations of flight hardware builds for Terran R and lead the builds from raw stock (wire) to a ready-to-integrate structure.
Generate the build order, schedule, and come up with creative ways to stay on track.
Assist less experienced engineers with complex issue resolution on their flight hardware builds when necessary.
Pioneer the path to high production volume WAAM printed components by executing process improvement projects to streamline printing and post processing operations.
Drive updates to and create completely new standard operating procedures for building WAAM hardware.
Clear barriers to production by leading the charge for live issue resolution on the shop floor.
Be a partner to the design team providing DFM guidance and driving engineering changes to improve the manufacturing process.
Determine root causes of printing issues and implement corrective actions, driving procedure and business practice updates.
Develop strong working relationships with the Engineering, Technician, and Additive Development teams core to the WAAM process.
Strategize printing operations to produce brand new primary structure features and achieve design/quality requirements.
Assist with developing the long-term MES solutions to enable high-quality, efficient primary structure manufacturing.
Assist with building and developing the manufacturing team, via participation on interview panels and mentorship opportunities for interns and less experienced team members.
What you need to know:
Bachelor of Science degree in aerospace, mechanical, or manufacturing engineering.
Minimum of 5 years of experience building hardware in a manufacturing environment.
Extensive experience authoring work instructions to build structural components/assemblies.
Extensive experience with design for manufacture and building a first article component/assembly.
Experience interfacing with design engineering, manufacturing, and production personnel.
Extensive experience leading hardware builds as the primary manufacturing engineer.
Experience fabricating medium to large structures, welded structures preferred.
Expert in at least 2 of the following: welding, machining, trim and drill operations, CNC or robotic programming, lifting, tool design and fab, NDT, Lean manufacturing principles, etc.
Nice to have but not required:
Self-starter that has demonstrated the ability to define and own a process from scratch and roll out that process through adept communication to a diverse team.
New product introduction of an aerospace hardware system into a manufacturing, test, and production system with proven success.
Extensive hands-on experience building weldments with arc welding processes.
Extensive knowledge of NDE processes.
Creative thinker that strives to take on unique and difficult problems
Relativity Space offers competitive salary and equity, a generous vacation policy, an annual L&D stipend and more!
We are an equal opportunity employer and value diversity at our company. We do not discriminate on the basis of race, religion, color, national origin, gender, sexual orientation, age, marital status, veteran status, or disability status.
The below-range represents Relativity Space's current good-faith pay scale for this role. Relativity Space reserves the right to modify or update this range at any time.
Compensation is only one part of our entire total rewards package. To see some of the benefits & perks we offer, please visit here:
https://px.sequoia.com/relativityspace
Hiring Range: