Senior Asset Technician (Contract)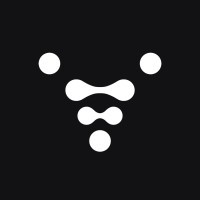 Relativity Space
Long Beach, CA, USA
Posted on Wednesday, November 1, 2023
Company Overview:
A rocket company at the core, Relativity Space is on a mission to become the next great commercial launch company. Meeting the needs of a growing demand for space infrastructure, our rockets will revolutionize how we connect and communicate on Earth by getting satellites to space. We have developed a vertically integrated technology platform in which we leverage additive manufacturing, artificial intelligence, and autonomous robotics to 3D print rockets. Our unique approach enables rapid product iteration, allowing us to push the boundaries of what's possible today and unlock the full potential of 3D printing for tomorrow. Join us on this extraordinary journey, as we work together to transform our vision into reality.
Team:
The Additive Asset team builds, upgrades, and maintains Relativity's fleet of Stargate cells, the world's largest metal 3D printers. Utilizing both traditional and additive manufacturing methods, we produce tiny subcomponents, large steel weldments, and electrical, fluid, mechanic, robotics, and software systems that make up a print cell. We integrate these systems together and upgrade the cells over their lifetime, incorporating continuous improvements developed by our technology development teams. We're a multidisciplinary team of collaborative, world-class technicians and engineers with deep and broad knowledge of our technology and its applications, working closely with each other and other teams to run the most advanced additive manufacturing fleet in the world.
What you'll do:
Your first responsibility will be the buildout of our new fleet of Stargate additive manufacturing cells that will be used to 3D print large components of our reusable rocket, Terran R. For that, you will:
Assemble large weldment structures: fit-up assemblies and accurately drill, tap, and torque as required
Operate rigging equipment (cranes, forklifts, etc)
Assemble robots and support equipment
Pre-assemble cables, harnesses, and hoses (eg termination and crimping)
Appropriately run/route cables, harnesses, and hoses
Perform general light construction tasks (conduit, ducting, anchoring, epoxying, etc)
Troubleshoot assembly issues
Review and follow work instructions and provide feedback to engineers
Document your work
Assemble fluid and mechanical components (motors, actuators regulators, valves, etc.)
Learn and understand the detailed function of the entire integrated system and its subcomponents
When the fleet is built (1+ year), you'll switch focus to continuous improvement, upgrades, and fleet health. You will
Do much of the same work to install new upgrades to equipment in the cells
Perform preventative and reactive maintenance on the cells
Provide feedback on improvements to our designs and processes
What you need:
5+ years of experience working with your hands to build complex products
Attention to detail and dedication to doing things right
Strong collaborative ability

demonstrated experience working with diverse teams to reach goals on complex projects
Strength in both giving and receiving feedback. You have a history of both changing your mind based on input from your peers and helping your peers reach your point of view

Technical knowledge, skills, familiarity:

Power tools
Basic shop safety
Nice to haves but not required:
Technical / hardware background and familiarity

Routing and integration of cables, harnesses, and fluid lines
Basic knowledge across industrial metal fabrication processes
Familiarity with integration and assembly of electro-mechanical systems
Machining experience (Milling, lathe work)
Welding knowledge and/or certifications
Other metalworking experience
Aerospace or automotive quality experience
Relativity Space offers competitive salary and equity, a generous vacation policy, an annual L&D stipend and more!
We are an equal opportunity employer and value diversity at our company. We do not discriminate on the basis of race, religion, color, national origin, gender, sexual orientation, age, marital status, veteran status, or disability status.
The below-range represents Relativity Space's current good-faith pay scale for this role. Relativity Space reserves the right to modify or update this range at any time.
Compensation is only one part of our entire total rewards package. To see some of the benefits & perks we offer, please visit here:
https://px.sequoia.com/relativityspace
Hiring Range: