External Communications Manager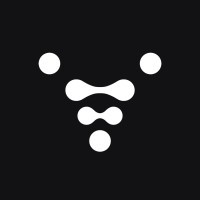 Relativity Space
Marketing & Communications
Long Beach, CA, USA
Posted on Tuesday, November 7, 2023
Company Overview:
A rocket company at the core, Relativity Space is on a mission to become the next great commercial launch company. Meeting the needs of a growing demand for space infrastructure, our rockets will revolutionize how we connect and communicate on Earth by getting satellites to space. We have developed a vertically integrated technology platform in which we leverage additive manufacturing, artificial intelligence, and autonomous robotics to 3D print rockets. Our unique approach enables rapid product iteration, allowing us to push the boundaries of what's possible today and unlock the full potential of 3D printing for tomorrow. Join us on this extraordinary journey, as we work together to transform our vision into reality.
Team:
As a member of the Communications & Brand team, the Manager of External Communications will help shape Relativity's product and corporate narratives, highlight new features and products, and inform and educate external stakeholders about the "why" behind key business initiatives. The Communications & Brand team is responsible for protecting Relativity's reputation and inspiring the public to believe in our mission and the power of the products and technology solutions we are building. This team manages all aspects of how Relativity's brand shows up in the world, including media relations, social media, multimedia production, and design.

The External Communications Manager will work cross-functionally with multiple teams at the company, including hardware and software engineering teams, manufacturing, and corporate functions such as Legal and People. They will also partner closely with leaders to develop and execute comprehensive business and corporate communications strategies that effectively showcase Relativity's story in a creative and compelling way. They must possess a talent for translating complex technical concepts into messages that will resonate with various external audiences, from rocket scientists to business journalists. To succeed in this role, they will need to demonstrated problem-solving capabilities and intellectual curiosity while maintaining a high bias to speed and execution and a comfort level that allows them to maintain work well in a fast-paced environment.
What you'll do:
As the External Communications Manager, you will be responsible for the following:
Lead execution of communications strategies for corporate announcements
Lead announcements for product features and core product development milestones
Manage relationships and building new ones with technology and consumer media
Support issues management efforts as needed
Create a variety of communications materials such as messaging documents, media relations plans, company statements, briefing materials, FAQs and more
Support a robust executive thought leadership platform to include strategic communications for the CEO and broader executive team
Support an internal communications program to educate, inform and inspire the Relativity team nationwide
Extract compelling storylines from subject matter experts about Relativity's business and technology
What you need to know:
To be successful in this role, you should have the following qualifications and experience
A minimum 6 years of experience working in product PR and/or corporate communications roles, preferably within engineering-led organizations.
Skilled at planning, organizing, prioritizing and executing simultaneous projects and activities.
Proven ability to work well under pressure and adapt quickly to change.
Excellent writing and editing skills.
Proven ability to build trust and rapport with journalists and editors, fostering strong media relationships.
A self-starter who instinctively and consistently creates personal and professional stretch goals and meets them.
Works well with others with the ability to build trust with the team and work effectively in a highly collaborative team environment.
Curiosity and ability to think creatively, flexibility, and a sense of humor
Relativity Space offers competitive salary and equity, a generous vacation policy, an annual L&D stipend and more!
We are an equal opportunity employer and value diversity at our company. We do not discriminate on the basis of race, religion, color, national origin, gender, sexual orientation, age, marital status, veteran status, or disability status.
The below-range represents Relativity Space's current good-faith pay scale for this role. Relativity Space reserves the right to modify or update this range at any time.
Compensation is only one part of our entire total rewards package. To see some of the benefits & perks we offer, please visit here:
https://px.sequoia.com/relativityspace
Hiring Range: