Service Engineer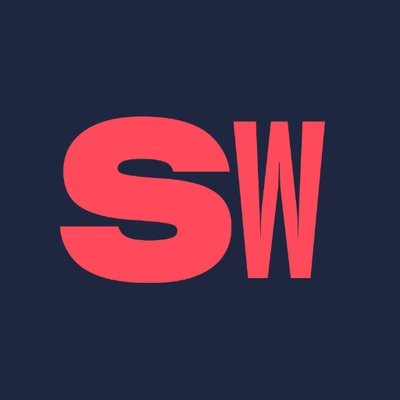 Shapeways
Livonia, MI, USA
Posted on Friday, January 27, 2023
Shapeways' digital manufacturing platform offers customers access to high-quality manufacturing from start to finish through automation, innovation, and digitization. The company's purpose-built software, a wide selection of materials and technologies, and global supply chain lower manufacturing barriers and speed delivery of quality products. Shapeways' digital manufacturing services have empowered more than one million customers worldwide to produce more than 21 million parts using 11 different technologies and 90 different materials and finishes.
Headquartered in New York City, Shapeways has ISO 9001 compliant manufacturing facilities in Livonia, Michigan, and the Netherlands and a network of verified partners around the globe. In September 2021, Shapeways became a publicly-traded company on the NYSE under the ticker SHPW.
Why is a Service Engineer important to us?
As Service Engineer you will together with your team be tasked to maintain, service and operate our most crucial equipment, the printers. You will be a critical part of our Total Productive Maintenance program and activities include, but are not limited to: repairs, (preventative) maintenance, operation, documentation & training, liaising with OEM and managing spare parts. Basically, you will own, drive and improve the printers' OEE driving operational excellence and customer value. Next to this, though only limited, being a true team player you will help your team in daily operations, process and product improvement when necessary. In short, together with your team you will work in a fast and ever changing environment making sure that every customer order is printed in time to perfection and provide critical feedback to improve product quality and production efficiency.
In this role, you will:
Perform machine tasks related to daily production, including cleaning high tech machinery, homogenizing powder for print runs

Service and troubleshoot the machines, set and execute periodic maintenance

Own machine uptime, with the goal to reduce equipment failure, identify root causes, create and implement preventative maintenance best practices and improvements to equipment

Identify, analyze, scope and implement improvement projects

Create and maintain documentation to enable effective knowledge transfer throughout the company.

Maintain and optimize spare part stock

Quality control execution and improvement (dimensional accuracy, strength testing)

Support building, training and coordinating the team to take full ownership on the uptime and quality of the machines

Analyze and solve complex problems and provide detailed reports to support presentations and/or follow up.

Provide detailed support on the acquisition of new capital equipment expenses process.

Establish and maintain relationships with the printer OEMs & Service Technician
You might be a good fit if (you have/are):
Have a Vocational or Bachelor's degree in an applicable field (e.g. engineering, mechatronics)

Have work experience in technical support, troubleshooting and maintaining equipment, like CNCs, Laser Cutters but preferably 3D printers

2+ years of work experience in a relevant industry/role

Understand KPI-driven performance and how to prioritize based on the demands of on-time delivery

Are a constructive team player with good social & communication skills

Are mechanical-minded and able to understand the mechanics of an industrial 3D printer

Have an appetite to learn, teach and develop in the manufacturing space

Love to drive change and continuous improvement by taking initiative and helping others

Are always learning: believing that a job where you're constantly learning is the best kind of job and you're ok with asking for help

Keep overview easily and work meticulous and organized
Why join our team?
At Shapeways, we all contribute to a respectful work environment where we share ideas and encourage each other to think creatively. We are a collaborative, diverse and dynamic group of individuals ready to embark on our next chapter of growth.
Do you want to be part of a culture that is inclusive, inspiring, and allows you the autonomy to be creative in your work? If so, we invite you to join us on our adventure!
Benefits and perks include:
Healthcare that fits your needs - We offer excellent medical, dental, and vision plan options that provide coverage to employees and dependents. Our suite of options ranges from 100% employee-only medical premium coverage to extremely reduced premiums for dependent coverage to an enhanced buy-up plan for those with more extensive needs. We also have competitive pricing plans for dental and vision!
Ownership - Every Shapeways employee will be granted equity in the company
401(k) with Employer Match - Join the team and we will immediately invest in your future
Parental Leave - Robust paid time off for new parents; both primary and secondary leave
Generous Paid Time Off - 20 PTO days plus additional days off when you're not feeling well, to observe holidays, or just to destress.
Wellness - We care about your well-being. From Commuter Benefits to FSA's to a platform to promote financial well-being to gym reimbursement to standing desks to a partnership with One Medical...we've got you covered
Learning & Development - Through continued education/mentorship on the job and our investment in LinkedIn Learning, we're focused on your growth as a working professional
Credit and Discount - Each quarter, employees will earn a $100 credit in their Shapeways account - that's $400 a year! This balance may be used in conjunction with the 20% employee discount toward purchasing items from our marketplace