Business Development Executive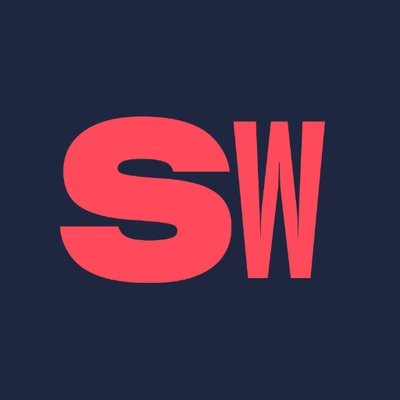 Shapeways
Sales & Business Development
Livonia, MI, USA
Posted on Friday, May 26, 2023
About Shapeways and LinearAMS
Shapeways, a globally recognized leader in digital manufacturing, acquired Linear AMS in 2022, combining their strengths to provide comprehensive solutions in the additive manufacturing and mold tooling industries. Together, they form a unified company focused on giving customers access to high-quality manufacturing & engineering consultation from start to finish through automation, innovation, and digitization.
Shapeways' digital manufacturing services have empowered more than one million customers worldwide to produce over 21 million parts using 11 different technologies and 90 different materials and finishes.
With US-based facilities in Livonia & Charlotte Michigan, as well as an ISO 9001-compliant facility in Eindhoven, Netherlands, Shapeways has a global footprint as a publicly-traded company on the NYSE (SHPW).
Why is a Business Development Executive important to us?
Shapeways is at a critical juncture as it moves from a traditional B2C additive solution provider to a B2B, enterprise solution suited for many manufacturing needs. We are seeking seasoned, self-motivated Business Development professionals to play a key role in driving this transformation.
We are looking for Business Development professionals with a proven track record of identifying & converting enterprise opportunities, managing complex sales cycles & executing business expansion strategies. The ideal candidate will be comfortable working autonomously in a remote, fast-paced environment while collaborating with key stakeholders as needed. This is a hybrid (US-based), predominately remote role but requires onsite presence at both manufacturing facilities (Livonia and Charlotte, Michigan) as needed; typically not less than 2-3 days, bi-monthly, or as needed for project/client support.
As a Business Development Executive, you will be responsible for:
New Business Acquisition:

Prospecting and identifying enterprise-level customers in target industries.

Conducting research to understand customer needs, challenges, and pain points.

Utilizing a consultative sales approach to articulate the value proposition of our additive, tooling & injection molding solutions.
Relationship Building and Account Management:

Developing and maintaining strong relationships with key decision-makers and stakeholders within target accounts.

Conducting product demonstrations and presentations to showcase the capabilities and benefits of our additive, tooling & injection molding solutions.

Collaborating with cross-functional teams to ensure successful onboarding and implementation of new customers.
Revenue Growth and Sales Targets:

Meeting or exceeding sales targets and revenue goals on a quarterly and annual basis.

Developing and executing strategic account plans to maximize sales opportunities and drive business growth.

Identifying upsell and cross-sell opportunities within existing accounts to increase revenue.
Sales Reporting and Forecasting:

Maintaining accurate and up-to-date records of sales activities, opportunities, and customer interactions using Salesforce.

Providing regular sales reports and forecasts to sales management, highlighting key achievements, challenges, and opportunities.
You might be a good fit if (you have/are):
5+ years of sales and/or business development experience selling to manufacturing functions (ie: engineering, supply chain) within large enterprises (experience within aerospace, defense, automotive, or medical industries is a plus)
Experience selling to complex organizations with multiple end-users & stakeholders.
Experience cultivating sales leads and creating innovative ways to both engage and acquire new customers and expand existing clients.
A proven history of overachieving targets and KPIs.
Experience using modern sales technologies; Salesforce experience is a must.
Exceptional and engaging communication and presentation skills.
A proactive hunter mentality - you own and drive your book of business.
Ability to work independently with very little guidance and collaborate closely with cross-functional teams and leadership.
Experience selling and/or consulting on manufacturing projects involving injection molds, injection molding, blow molding, die-casting, EOA tooling/Assembly fixtures/components, and additives (plastic & metal) is a plus.
Why join our team?
At Shapeways, we all contribute to a respectful work environment where we share ideas and encourage each other to think creatively. We are a collaborative, diverse and dynamic group of individuals ready to embark on our next chapter of growth.
Do you want to be part of a culture that is inclusive, inspiring, and allows you the autonomy to be creative in your work? If so, we invite you to join us on our adventure!
Benefits and perks include:
Healthcare that fits your needs

- We offer excellent medical, dental, and vision plan options that provide coverage to employees and dependents. Our suite of options ranges from 100% employee-only medical premium coverage to extremely reduced premiums for dependent coverage to an enhanced buy up plan for those with more extensive needs. We also have competitive pricing plans for dental and vision!

Ownership -

Every Shapeways employee will be granted equity in the company

401(k) with Employer Match

- Join the team and we will immediately invest in your future

Parental Leave

- Robust paid time off for new parents; both primary and secondary leave

Generous Paid Time Off

- 20 PTO days plus additional days off when you're not feeling well, to observe holidays, or just to destress.

Wellness

- We care about your wellbeing. From Commuter Benefits to FSA's to a platform to promote financial wellbeing to gym reimbursement to standing desks to a partnership with One Medical...we've got you covered

Learning & Development -

Through continued education/mentorship on the job and our investment in LinkedIn Learning, we're focused on your growth as a working professional

Credit and Discount -

Each quarter, employees will earn a $100 credit in their Shapeways account - that's $400 a year! This balance may be used in conjunction with the 20% employee discount toward purchasing items from our marketplace