Sales Development Representative (Buyer-side)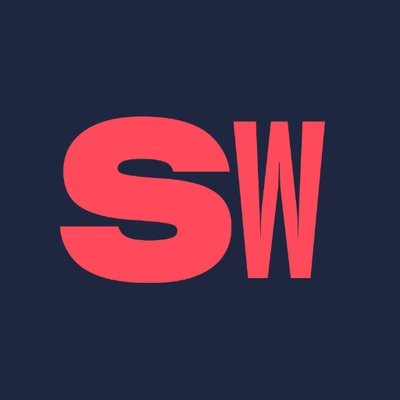 Shapeways
Accounting & Finance, Sales & Business Development
Remote
Posted on Saturday, June 17, 2023
About MFG and Shapeways
MFG, the world's largest custom manufacturing marketplace, is looking for an experienced Sales Development Representative to join its expanding team!
We are an online marketplace that makes it easy for buyers of custom parts to easily discover custom manufacturers. Our marketplace provides excellent value to our buyers by helping them save time and money, even more value to our customers, the manufacturers, by helping them efficiently and economically find new customers. With a powerful differentiator being the ability to efficiently post and respond to active RFQ's (request for quote) by the buyer on our platform, we have easily served over 9,000 buyers and suppliers. We exist to build a bridge between buyers and manufacturers to make the discovery of each other, more efficient and beneficial to all parties. MFG strives to become the preferred destination in manufacturing for buyers to easily discover new suppliers and for manufacturers to efficiently discover new customers.
In April of 2022, MFG was acquired by Shapeways, Inc (NYSE: SHPW). Shapeways is a leader in the large and fast-growing digital manufacturing industry combining high quality, flexible on-demand manufacturing powered by purpose-built proprietary software which enables customers to rapidly transform digital designs into physical products, globally. Shapeways acquired MFG to broaden its supply chain network in traditional manufacturing and add an important complementary element to its software solution.
Why is a Sales Development Representative important to us?
The Sales Development Representative ensures effective use of the MFG.com platform by professional industrial buyers of custom manufactured parts who utilize the platform on a daily basis. This role will grow, manage, and support the RFQ funnel and maintain buy-side relationships through ongoing outreach and activities.

In this role, you will:
Grow the existing MFG.com marketplace through prospecting, cold calling and penetrating our existing database

Interact with buy-side customers by phone (inbound and outbound calls), e-mail, live chat and instant messaging to provide customer service and support

Welcome new users of the MFG.com system and provide orientations of website functionality and operation

Log all customer interactions in CRM system

Follow up on all outstanding customer support issues to resolution

Communicate effectively with customers using both verbal and/or written mediums

Live and breathe out of the company's CRM - providing accurate detail on all activities at all times

Being flexible; there will be other selling opportunities that present themselves and we want to add folks to the team that like the challenge

Be attune to the industry landscape and market trends

Additional responsibilities and tasks as necessary
​You might be a good fit if (you have/are):
Experience in B2B sales and/or customer support

Experience using modern sales technologies; Hubspot, Zoominfo and LinkedIn Sales Navigator comfort are a plus

Exceptional and engaging communication skills

Strong business acumen with a focus on continuous development and improvement

Ability to work independently with very little guidance and collaborate closely with peers, cross-functional teams and leadership

A proven history of overachieving targets and KPIs

Posses a positive, can do, team-player mentality/attitude
Your Unique Skills and Experiences Matter
We understand that our list of desired attributes and skills may only capture some of the unique qualities and talents you bring to the table. Research has shown that this is especially true for women and other marginalized groups who tend to hesitate unless they meet every single requirement. We encourage you to take a chance and apply, as we believe there's much more to you than what's on paper. Don't be afraid to show us what you've got – we're excited to discover the exceptional qualities you bring to our team!
Why join our team?
At Shapeways, we believe in living our core values every day, which are the driving force behind our success. Here's why you should be excited to join our team:
One Team: We firmly believe that together we can achieve greatness. Collaboration and unity are at the heart of everything we do. By working together, we can go far and accomplish remarkable things.
Innovate: We foster a culture of innovation where we embrace failures as valuable learning experiences. We encourage you to think outside the box, take risks, and learn from them quickly. With our "Fail Fast, Learn Faster" mentality, we push the boundaries of what's possible.
Think Critically: Curiosity and a thirst for knowledge are highly valued here. We encourage you to question, explore, and seek out new ideas. By being inquisitive, we continuously challenge the status quo and drive progress.
Drive Results: We are a results-oriented team that strives for excellence. We focus on making a meaningful impact and moving the needle forward. Your contributions will directly shape our success and the success of our customers.
Be Passionate: Our mission is at the core of everything we do, and we want you to share our enthusiasm. Believe in our purpose, be passionate about your work, and inspire others with your dedication. Together, we can make a difference.
Join us at Shapeways and become part of a team that values collaboration, innovation, critical thinking, results, and passion. Let's embark on an exciting journey together and make a lasting impact in our industry
Benefits and perks include:
Healthcare that fits your needs - We offer excellent medical, dental, and vision plan options that provide coverage to employees and dependents. Our suite of options ranges from 100% employee-only medical premium coverage to extremely reduced premiums for dependent coverage to an enhanced buy-up plan for those with more extensive needs. We also have competitive pricing plans for dental and vision!

Ownership - Every Shapeways employee will be granted equity in the company

401(k) with Employer Match - Join the team and we will immediately invest in your future

Parental Leave - Robust paid time off for new parents; both primary and secondary leave

Generous Paid Time Off - 20 PTO days plus additional days off when you're not feeling well, to observe holidays, or just to destress.

Wellness - We care about your well-being. From Commuter Benefits to FSAs to a platform to promote financial well-being to gym reimbursement to standing desks to a partnership with One Medical...we've got you covered

Learning & Development - Through continued education/mentorship on the job and our investment in LinkedIn Learning, we're focused on your growth as a working professional

Credit and Discount - Each quarter, employees will earn a $100 credit in their Shapeways account - that's $400 a year! This balance may be used in conjunction with the 20% employee discount toward purchasing items from our marketplace

Quarterly Employee Engagement Events - We will meet virtually, work in small teams, and compete for a prize!