Program Manager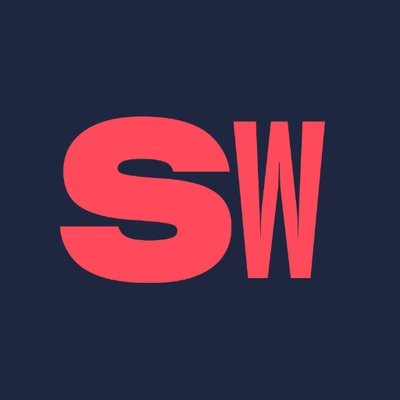 Shapeways
Operations
Charlotte, MI, USA
Posted on Wednesday, October 4, 2023
Shapeways' digital manufacturing platform offers customers access to high-quality manufacturing from start to finish through automation, innovation, and digitization. The company's purpose-built software, a wide selection of materials and technologies, and global supply chain lower manufacturing barriers and speed delivery of quality products. Shapeways' digital manufacturing services have empowered more than one million customers worldwide to produce more than 21 million parts using 11 different technologies and 90 different materials and finishes.
Shapeways has ISO 9001-certified manufacturing facilities in Livonia and Charlotte, Michigan, as well as in Eindhoven in the Netherlands. Shapeways is listed on Nasdaq under the ticker symbol, SHPW.
Why is the Program Manager position important to us?
As a Program Manager, you will be responsible for coordinating departmental or cross-functional teams focused on customer onboarding and maintenance projects. Your responsibilities will include gathering customer requirements, providing assistance with quoting, and ensuring the successful launch and ongoing operations of our customers' projects in the Charlotte, Michigan facility. We prefer someone with hands-on program management experience, especially in injection mold customers in the automobile and aerospace/defense industries.
In this role, you will:
Work closely with customers on part design for manufacturability for plastic injection molding, assuring that Shapeways can process an acceptable product once tool is built or onboarded. Must understand the customer's specifications and expectations and equipment capabilities.
Assist with quoting new plastic injection tooling, coordinate tooling vendor selection and manage selected tool vendors through the entire tool build process. Place tooling PO's accordingly. Develop project plans and provide customers with delivery schedules/timelines, project plans, and other desired information. Maintain on-time delivery of tooling.
Lead internal team and drive timely completion of projects, within quoted budget, by maintaining internal checklists and timelines. Schedule project review meetings to discuss project needs and expectations.
Drive APQP (Advanced Planning Quality Planning) activity of all active program launches
Review business plans with senior management & identify program management needs
Schedule Program Reviews and Phase Exit Reviews on a regular basis and ensure participation by relevant stakeholders
Identify and resolve issues and conflicts within the project team proactively, to avoid schedule delays
Develop and deliver progress reports, proposals, requirements documentation, and presentations
Proactively manage changes in project scope, identify potential crises, and devise contingency plans
Coordinate internal resources to ensure timely and accurate completion of PPAPs and all related and necessary documentation.
Work with cost estimating and cross-functional teams to estimate cycle times, process flow/layout, part pricing, etc.
Travel as necessary to support customers. International travel is possible. Other duties as required.
You might be a good fit if (you have/are):
Bachelor's degree in Engineering
2-5 years of Project Engineering experience or proven experience as a Tooling Engineer or Program Manager, preferably OEM/Tier 1 plastic injection molding experience.
At least 5 years of relevant work experience.
Experience with and working knowledge of IATF requirements
Excellent interpersonal skills, ability to work comfortably with executives and sales team members as well as manufacturing teams.
Excellent written and verbal communication skills.
Live within a commutable distance of our Charlotte, Michigan location.
Your Unique Skills and Experiences Matter!
We understand that our list of desired attributes and skills may only capture some of the unique qualities and talents you bring to the table. Research has shown that this is especially true for women and other marginalized groups who tend to hesitate unless they meet every single requirement. We encourage you to take a chance and apply, as we believe there's much more to you than what's on paper. Don't be afraid to show us what you've got – we're excited to discover the exceptional qualities you bring to our team!
Why join our team?
At Shapeways, we believe in living our core values every day, which are the driving force behind our success. One Team, Innovate, Think Critically, Drive Results, Be Passionate.
Join us at Shapeways and become part of a team that values collaboration, innovation, critical thinking, results, and passion. Let's embark on an exciting journey together and make a lasting impact in our industry.
Benefits and perks include:
Healthcare that fits your needs - We offer excellent medical, dental, and vision plan options that provide coverage to employees and dependents. Our suite of options ranges from 100% employee-only medical premium coverage to extremely reduced premiums for dependent coverage to an enhanced buy-up plan for those with more extensive needs. We also have competitive pricing plans for dental and vision!
Ownership - Every Shapeways employee will be granted equity in the company
401(k) with Employer Match - Join the team and we will immediately invest in your future
Parental Leave - Robust paid time off for new parents; both primary and secondary leave
Generous Paid Time Off - Accrued PTO starting on day 1, plus additional days off when you're not feeling well, to observe holidays, or just to destress.
Wellness - We care about your well-being. From Commuter Benefits to FSAs to a platform to promote financial well-being to gym reimbursement to standing desks to a partnership with One Medical...we've got you covered
Learning & Development - Through continued education/mentorship on the job and our investment in LinkedIn Learning, we're focused on your growth as a working professional
Credit and Discount - Each quarter, employees will earn a $100 credit in their Shapeways account - that's $400 a year! This balance may be used in conjunction with the 20% employee discount toward purchasing items from our marketplace
Quarterly Employee Engagement Events - We will meet virtually, work in small teams, and compete for a prize!