Quality Inspector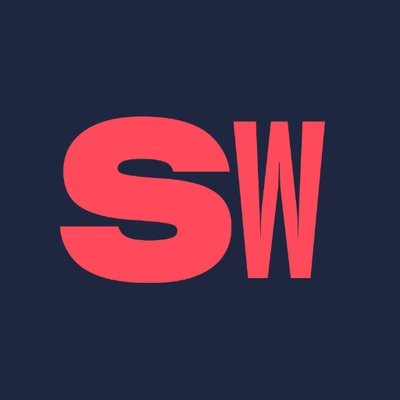 Shapeways
Quality Assurance
Charlotte, MI, USA
Posted on Thursday, October 12, 2023
Shapeways' digital manufacturing platform offers customers access to high-quality manufacturing from start to finish through automation, innovation, and digitization. The company's purpose-built software, a wide selection of materials and technologies, and global supply chain lower manufacturing barriers and speed delivery of quality products. Shapeways' digital manufacturing services have empowered more than one million customers worldwide to produce more than 21 million parts using 11 different technologies and 90 different materials and finishes.
Shapeways has ISO 9001-certified manufacturing facilities in Livonia and Charlotte, Michigan, as well as in Eindhoven in the Netherlands. Shapeways is listed on Nasdaq under the ticker symbol, SHPW.
Why is the Quality Inspector role important to us?
Shapeways is looking for a Quality Inspector to manage our daily inspection operations, ensuring precision and adherence to our rigorous quality guidelines.
The Quality Inspector will be responsible for leading the inspection of parts and assemblies at all stages of the manufacturing process, documenting inspection results and nonconformance incidents, and ensuring consistent usage of industry-standard inspection methodologies.
In this role, you will:
Lead the day-to-day running of the inspection function(s)
Lead inspection of all parts and assemblies based on internal and customer requirements during all stages of the manufacturing process
Accept or reject parts and assemblies using industry-appropriate methods or internal/customer-driven requirements and methodologies
Prepares documentation to record inspection results, rework required, and disposition of nonconforming items
Ensure all products flow through the inspection department
Ensure all incidents of non-conformance are recorded
Ensure all data is documented for nonconforming material, scrap, rework, and other as required or assigned
Confers with production, quality, engineering, and other personnel as needed to coordinate the inspection process
Measures parts and assemblies for dimensional accuracy, using gauges
Ensure all measuring equipment is kept in good working order and calibrated
Assist with the root cause analysis of any defect identified during the inspection process
Ensure the production line adheres to procedures and complies with customer requirements
Support as needed during meetings and special projects as assigned
You might be a good fit if you have/are:
Previous experience in quality inspection within a manufacturing environment
Strong experience working in quality control or related fields
Proficient in using manual measurement equipment such as calipers, micrometers, gauges, etc.
Solid knowledge of measurement and basic gauges
Well-versed in planning and prioritizing activities
Excellent communication and interpersonal skills
Proficient problem-solving and analytical skills
A team player with the ability to work independently
Awareness of IATF/ISO 9001 Requirements
Your Unique Skills and Experiences Matter!
We understand that our list of desired attributes and skills may only capture some of the unique qualities and talents you bring to the table. Research has shown that this is especially true for women and other marginalized groups who tend to hesitate unless they meet every single requirement. We encourage you to take a chance and apply, as we believe there's much more to you than what's on paper. Don't be afraid to show us what you've got – we're excited to discover the exceptional qualities you bring to our team!
Why join our team?
At Shapeways, we believe in living our core values every day, which are the driving force behind our success. One Team, Innovate, Think Critically, Drive Results, Be Passionate.
Join us at Shapeways and become part of a team that values collaboration, innovation, critical thinking, results, and passion. Let's embark on an exciting journey together and make a lasting impact in our industry.
Benefits and perks include:
Healthcare that fits your needs - We offer excellent medical, dental, and vision plan options that provide coverage to employees and dependents. Our suite of options ranges from 100% employee-only medical premium coverage to extremely reduced premiums for dependent coverage to an enhanced buy-up plan for those with more extensive needs. We also have competitive pricing plans for dental and vision!
Ownership - Every Shapeways employee will be granted equity in the company
401(k) with Employer Match - Join the team and we will immediately invest in your future
Parental Leave - Robust paid time off for new parents; both primary and secondary leave
Generous Paid Time Off - Accrued PTO starting on day 1, plus additional days off when you're not feeling well, to observe holidays, or just to destress.
Wellness - We care about your well-being. From Commuter Benefits to FSAs to a platform to promote financial well-being to gym reimbursement to standing desks to a partnership with One Medical...we've got you covered
Learning & Development - Through continued education/mentorship on the job and our investment in LinkedIn Learning, we're focused on your growth as a working professional
Credit and Discount - Each quarter, employees will earn a $100 credit in their Shapeways account - that's $400 a year! This balance may be used in conjunction with the 20% employee discount toward purchasing items from our marketplace
Quarterly Employee Engagement Events - We will meet virtually, work in small teams, and compete for a prize!