Order Processing Specialist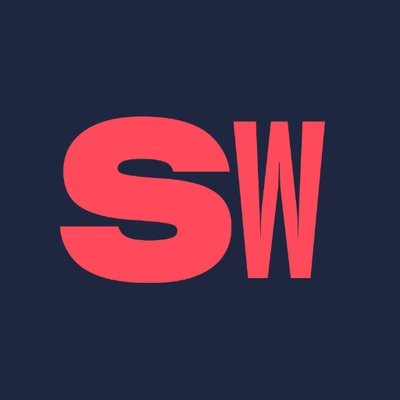 Shapeways
Livonia, MI, USA
Posted on Thursday, November 2, 2023
Shapeways' digital manufacturing platform offers customers access to high-quality manufacturing from start to finish through automation, innovation, and digitization. The company's purpose-built software, a wide selection of materials and technologies, and global supply chain lower manufacturing barriers and speed delivery of quality products. Shapeways' digital manufacturing services have empowered more than one million customers worldwide to produce more than 21 million parts using 11 different technologies and 90 different materials and finishes.
Shapeways has ISO 9001-certified manufacturing facilities in Livonia and Charlotte, Michigan, as well as in Eindhoven in the Netherlands. Shapeways is listed on the Nasdaq under the ticker symbol SHPW.
Why is the Order Processing Specialist role important to us?
Shapeways is currently seeking an Order Processing Specialist who will be responsible for overseeing the administrative tasks, organizing and accurately entering data at each stage of the order flow process. The specialist will contribute to ensuring that each custom production line processes orders in a timely and accurate manner.
In this role, you will:
Review orders from Sales & customers for accuracy and completeness
Review contracts, purchase orders, and order documents per company standards
Enter new customers into ERP software and approve
Prepare internal order documentation in Excel and enter it into ERP
Distribute new order info to appropriate internal teams
Send order acknowledgments and forms to customers
Process change orders, production releases, and updates in systems
You might be a good fit if you have:
High school diploma or equivalent
Experience with data analysis, data entry, and MS Office
Advanced Excel skills
Strong written and verbal communication abilities
Ability to adapt quickly in a fast-paced environment
Exceptional organizational and detail-oriented skills
Ability to multitask, prioritize, and work independently and on a team
ERP and/or manufacturing experience a plus
Must live within a commutable distance of our Livonia, MI, facility
Your Unique Skills and Experiences Matter!
Our list of desired attributes and skills may only capture some of your unique qualities and talents. Research has shown that this is especially true for women and other marginalized groups, who only hesitate if they meet every single requirement. We encourage you to take a chance and apply, as we believe there's much more to you than what's on paper. Don't be afraid to show us what you've got – we're excited to discover the exceptional qualities you bring to our team!
Why join our team?
At Shapeways, we believe in living our core values every day, which are the driving force behind our success. One Team, Innovate, Think Critically, Drive Results, Be Passionate.
Join us at Shapeways and become part of a team that values collaboration, innovation, critical thinking, results, and passion. Let's embark on an exciting journey together and make a lasting impact in our industry.
Benefits and perks include:
Healthcare that fits your needs - We offer excellent medical, dental, and vision plan options that provide coverage to employees and dependents. Our suite of options ranges from 100% employee-only medical premium coverage to significantly reduced premiums for dependent coverage to an enhanced buy-up plan for those with more extensive needs. We also have competitive pricing plans for dental and vision!
Ownership - Every Shapeways employee will be granted equity in the company
401(k) with Employer Match - Join the team, and we will immediately invest in your future
Parental Leave - Robust paid time off for new parents; both primary and secondary leave
Generous Paid Time Off - 20 PTO days plus additional days off when you're not feeling well, to observe holidays, or to destress.
Wellness - We care about your well-being. From Commuter Benefits to FSAs to a platform to promote financial well-being to gym reimbursement to standing desks to a partnership with One Medical...we've got you covered
Learning & Development - Through continued education/mentorship on the job and our investment in LinkedIn Learning, we're focused on your growth as a working professional
Credit and Discount - Employees will earn a $100 credit in their Shapeways account each quarter - that's $400 a year! This balance may be used in conjunction with the 20% employee discount toward purchasing items from our marketplace
Quarterly Employee Engagement Events - We will meet virtually, work in small teams, and compete for a prize!