Manager, Manufacturing Process Engineering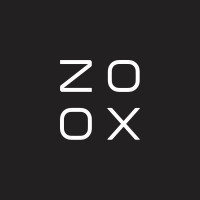 Zoox
Fremont, CA, USA
Posted on Thursday, February 3, 2022
The Manufacturing Engineering team is responsible for assembling, diagnosing, and testing Zoox's Level 3 and Level 5 vehicles. As the Manager of Process Engineering, you will be responsible to create, develop, and implement all processes required to build and test our vehicles. This will include developing and implementing a process plan, build sequences, line balancing, MBOM management as well as driving design for manufacturing (DFM) with the vehicle engineering team. In addition to developing manufacturing processes, this specific role is responsible for leading cross-functional teams throughout the manufacturing line lifecycle of our vehicles.
Responsibilities
Lead and grow a cross-functional team of engineers with diverse backgrounds in Manufacturing Engineering
Closely work with vehicle engineering to improve the design of the vehicle to minimize assembly times, increase quality and improve Design for Manufacturing (DFM)
Clearly define expectations for the engineering team which improves overall manufacturing solutions
Leading continuous improvement efforts to increase the effectiveness and efficiency of assembly, diagnostics, and EOL testing
Develop, implement, and manage Key Performance Indicators (KPIs)
Partner with vehicle engineering, corporate quality, and supplier quality teams to identify opportunities for performance improvement and escalate to senior management as necessary to achieve success
Coordinates and implements new engineering principles, theories, advanced technologies, and concepts
Focus on the cost of manufacturing reductions
Drive and manage the further roll-out of digital manufacturing planning solution
Co-Develop DFMEA and PFMEA Documentation
Ramp our production line to achieve launch schedules
​​Lead the development and implementation of the Zoox Production System in General Assembly
Qualifications
BS/MS Mechanical Engineering, Manufacturing Engineering, or equivalent experience
3+ years of experience managing a team of manufacturing engineers in a production environment
Demonstrated proficiency performing quality root cause analysis and corrective and preventive actions
Experience with Early R&D/Pilot Manufacturing Engineering
Knowledge of DFMEA and PFMEA execution
Experience with Design for Manufacturability
Experience transitioning products from prototype to production
Proficiency in mechanical assembly (tolerance analysis, adhesive bonding, mechanical pressing)
Able to work under pressure while managing competing demands and tight deadlines
Knowledgeable about production quality metrics
Exemplary analytical ability, organization skills, and attention to detail
Excellent organizational and communication skills
Ability to work in a fast-paced and flexible environment
Bonus Qualifications
Automotive experience at the OEM or Tier I level
Experience using Dassault 3DX, Delmia, and SAP ME/MII
Experience in automation and robotics
Compensation
There are three major components to compensation for this position: salary, Amazon Restricted Stock Units (RSUs), and Zoox Stock Appreciation Rights. The salary range for this position is $167,000 to $277,000. A sign-on bonus may be offered as part of the compensation package. Compensation will vary based on geographic location and level. Leveling, as well as positioning within a level, is determined by a range of factors, including, but not limited to, a candidate's relevant years of experience, domain knowledge, and interview performance. The salary range listed in this posting is representative of the range of levels Zoox is considering for this position.
Zoox also offers a comprehensive package of benefits including paid time off (e.g. sick leave, vacation, bereavement), unpaid time off, Zoox Stock Appreciation Rights, Amazon RSUs, health insurance, long-term care insurance, long-term and short-term disability insurance, and life insurance.
Vaccine Mandate
Employees working in this position will be required to have received a single dose of the J&J/Janssen COVID-19 vaccine OR have completed the two-dose Pfizer or Moderna vaccine series. In addition, employees will be required to receive a COVID-19 booster vaccine within two months of becoming eligible for the booster vaccine.
Employees will be required to show proof of vaccination status upon receipt of a conditional offer of employment. That offer of employment will be conditioned upon, among other things, an Applicant's ability to show proof of vaccination status. Please note the Company provides reasonable accommodations in accordance with applicable state, federal, and local laws.
About Zoox
Zoox is developing the first ground-up, fully autonomous vehicle fleet and the supporting ecosystem required to bring this technology to market. Sitting at the intersection of robotics, machine learning, and design, Zoox aims to provide the next generation of mobility-as-a-service in urban environments. We're looking for top talent that shares our passion and wants to be part of a fast-moving and highly execution-oriented team.
A Final Note:
You do not need to match every listed expectation to apply for this position. Here at Zoox, we know that diverse perspectives foster the innovation we need to be successful, and we are committed to building a team that encompasses a variety of backgrounds, experiences, and skills.