Staff Operations Manager, Manufacturing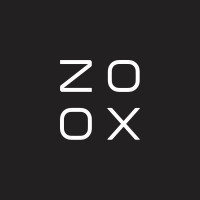 Zoox
Operations
Foster City, CA, USA
Posted on Thursday, February 10, 2022
The Staff Operations Manager, Manufacturing will directly report to the Vice President of Manufacturing Operations and will be a reference role for strategic initiatives development and their implementation, with a specific focus on the connection between strategy and execution, supporting all the Manufacturing Operations Leaders. The integrated approach Zoox has in its business development requires strong communication skills and experience, with specific reference to content creation, narrative, and creation of communication plans; this will boost the execution of Zoox's Industrial plan which requires a combination of industrial experience and execution capacity. The role will also provide support for company-wide initiatives assuring their effective implementation within the Department.
This is an ideal position for someone who works well under pressure, is a self-starter, and wants to work in a dynamic, mission-driven environment. This role will require strong prioritization skills, attention to detail, excellent organizational and communication skills, and the ability to juggle multiple requests simultaneously. A high level of integrity and discretion in handling confidential information, and professionalism in dealing with senior leaders within the company are also critical aspects of this role.
Responsibilities
Work with the Vice President of Manufacturing Operations and his staff to develop the strategic plan and the relevant execution and communication plan that will guarantee a successful implementation of the Department and Company roadmaps.
Hands-on preparation and management of contents for Manufacturing Operations business reports and relevant narrative for internal and external communication for operation management
Support the Department growth in terms of headcount and organization development in alignment with the HR function with a focus on people retention and motivation
Manage department communication, partnering with the Internal Communications team on the editorial plan and processes
Create and maintain a robust documentation framework for the department and support the company's adoption of a Document Management System
Qualifications
Bachelor's degree in Engineering
Master's degree in Business Administration or Communication, Public Relations
15+ years of experience in program/project management, and operation management, with significative communication content
Experience in a Manufacturing or Industrial environment with a direct responsibility role
Extraordinary organizational skills and appreciation for the challenges of supporting a growing team of diverse personalities and programs, creativity
Significative experience in business relationships and executive interaction
Expert-level written and oral communication and technical computer skills including proficiency with the Google for Business Suite, MS Office Suite, Keynote, and other business applications
Positive attitude and self-starter with the ability to forge relationships
Highly organized and excellent attention to detail
Ability to prioritize and manage multiple tasks on a deadline
Demonstrated ability to work effectively and flexibly in a rapidly changing, fast-paced environment
Compensation
There are three major components to compensation for this position: salary, Amazon Restricted Stock Units (RSUs), and Zoox Stock Appreciation Rights. The salary range for this position is $151,000 to $249,000. A sign-on bonus may be offered as part of the compensation package. Compensation will vary based on geographic location and level. Leveling, as well as positioning within a level, is determined by a range of factors, including, but not limited to, a candidate's relevant years of experience, domain knowledge, and interview performance. The salary range listed in this posting is representative of the range of levels Zoox is considering for this position.
Zoox also offers a comprehensive package of benefits including paid time off (e.g. sick leave, vacation, bereavement), unpaid time off, Zoox Stock Appreciation Rights, Amazon RSUs, health insurance, long-term care insurance, long-term and short-term disability insurance, and life insurance.
Vaccine Mandate
Employees working in this position will be required to have received a single dose of the J&J/Janssen COVID-19 vaccine OR have completed the two-dose Pfizer or Moderna vaccine series. In addition, employees will be required to receive a COVID-19 booster vaccine within two months of becoming eligible for the booster vaccine.
Employees will be required to show proof of vaccination status upon receipt of a conditional offer of employment. That offer of employment will be conditioned upon, among other things, an Applicant's ability to show proof of vaccination status. Please note the Company provides reasonable accommodations in accordance with applicable state, federal, and local laws.
About Zoox
Zoox is developing the first ground-up, fully autonomous vehicle fleet and the supporting ecosystem required to bring this technology to market. Sitting at the intersection of robotics, machine learning, and design, Zoox aims to provide the next generation of mobility-as-a-service in urban environments. We're looking for top talent that shares our passion and wants to be part of a fast-moving and highly execution-oriented team.
A Final Note:
You do not need to match every listed expectation to apply for this position. Here at Zoox, we know that diverse perspectives foster the innovation we need to be successful, and we are committed to building a team that encompasses a variety of backgrounds, experiences, and skills.