Director, HRIS and People Operations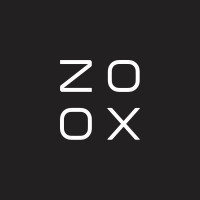 Zoox
People & HR, Operations
Foster City, CA, USA
Posted on Tuesday, October 1, 2019
The Director, HRIS and People Operations will lead our HRIS and People Operations team. This position will play a lead role in the development, implementation, management, support, and maintenance of Zoox's people systems and processes. This position is responsible for providing strategic direction balanced with excellent analytical expertise to execute as we continue to scale our HRIS operations within Workday, VNDLY, Lever, and more. We are looking for someone with expertise implementing best-in-class HRIS practices who can serve as a thought leader across the organization on how to best leverage HRIS systems.
Zoox is in the process of scaling our People Operations and HRIS infrastructure to streamline and automate our processes. We're looking for someone who knows what is possible from a systems processes and infrastructure perspective and is ready to help create this at Zoox.
This position will report directly to the Chief People Officer and provide daily direction to the HRIS and People Operations team members.
Responsibilities
Drive the strategy and implementation of all HR systems, namely Workday, Lever, and Vndly
Identify and mature the needed tools and functionality to enable people processes
Lead the requirement definition for tools, reporting, systems, and processes
Drive discipline throughout our HRIS and business processes to ensure a consistent and repeatable experience for stakeholders
Own the delivery, documentation, and effectiveness of core HR operations and processes, systems of record, and communication protocols with other functions such as Finance, Payroll, Legal, and Comms.
Drive the HR Analytics strategy and data insights: lead the generation of appropriate data metrics across the employee lifecycle, create a plan for tracking and reporting to Zoox's broader leadership team in partnership with People Experience leadership team
Manage and develop the HRIS and Insights team members including the planning for and hiring of more HRIS Analysts and Data Insights Analysts
Contribute to the creation of HR strategy and roadmaps with respect to HRIS and cross-functional collaborations
Drive and/or support company-wide people experience initiatives to increase employee satisfaction and productivity
Lead the implementation of a data-driven Talent strategy
Qualifications
12+ years of HR systems experience including 4+ years of management experience in the tech industry; minimum of 6 years of experience in Workday configurations and applications
BA/BS degree or equivalent experience; Computer Science or Information Systems degree preferred
Workday experience, ideally having led an implementation
Strong HR functional expertise with technology, operations, and implementations, systems, data and analytics
Ability to influence stakeholders and build relationships at all levels of the organization
Willingness to "roll up your sleeves" to get things done
Strong problem-solving and critical thinking skills while exercising sound judgment
Proven experience handling confidential and sensitive information with the ability to exercise discretion and show good judgment; honesty, integrity, and trust-building behaviors in all dealings is essential and required in this role
There are three major components to compensation for this position: pay, Amazon Restricted Stock Units (RSUs), and Zoox Stock Appreciation Rights. The pay range for this position is $206,000 to $309,000. A sign-on bonus may be offered as part of the compensation package. Compensation will vary based on geographic location and level. Leveling, as well as positioning within a level, is determined by a range of factors, including, but not limited to, a candidate's relevant years of experience, domain knowledge, and interview performance. The pay range listed in this posting is representative of the range of levels Zoox is considering for this position.
Zoox also offers a comprehensive package of benefits including paid time off (e.g. sick leave, vacation, bereavement), unpaid time off, Zoox Stock Appreciation Rights, Amazon RSUs, health insurance, long-term care insurance, long-term and short-term disability insurance, and life insurance.
Vaccine Mandate
Employees working in this position will be required to have received a single dose of the J&J/Janssen COVID-19 vaccine OR have completed the two-dose Pfizer or Moderna vaccine series. In addition, employees will be required to receive a COVID-19 booster vaccine within two months of becoming eligible for the booster vaccine.
Employees will be required to show proof of vaccination status upon receipt of a conditional offer of employment. That offer of employment will be conditioned upon, among other things, an Applicant's ability to show proof of vaccination status. Please note the Company provides reasonable accommodations in accordance with applicable state, federal, and local laws.
About Zoox
Zoox is developing the first ground-up, fully autonomous vehicle fleet and the supporting ecosystem required to bring this technology to market. Sitting at the intersection of robotics, machine learning, and design, Zoox aims to provide the next generation of mobility-as-a-service in urban environments. We're looking for top talent that shares our passion and wants to be part of a fast-moving and highly execution-oriented team.
A Final Note:
You do not need to match every listed expectation to apply for this position. Here at Zoox, we know that diverse perspectives foster the innovation we need to be successful, and we are committed to building a team that encompasses a variety of backgrounds, experiences, and skills.