Manager, High Voltage Charging and Distribution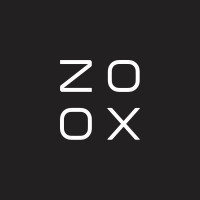 Zoox
Operations
Foster City, CA, USA
Posted on Tuesday, April 12, 2022
As the Manager of High Voltage Charging and Distribution at Zoox, you will be leading a team of system engineers responsible for the design, development, and production of the onboard charging hardware and depot infrastructure specifically tailored for our autonomous mobility service. You will work with engineering leaders across hardware, software, product, IT, infrastructure, procurement, finance, vehicle engineering, and various suppliers to develop project schedules, identify milestones, flag risks, estimate budgets, and clearly communicate ongoing progress cross-functionally.
Responsibilities
Develop, deploy and improve the technology development processes and functions for the company within the charging and infrastructure domain
Lead technical design review of build to specification and build to print components and subsystems
Timely containment and resolution of technical issues
Review and approve requisite documentation (reports, BOMs, drawings, test reports, etc)
Mentor, train, and develop engineers
Approval of budget, resource planning, and scheduling
Update job knowledge by remaining current on codes and requirements; participating in educational opportunities; reading professional publications; maintaining personal networks; and participating in professional organizations
Qualifications
BS or MS in an engineering discipline or equivalent experience (ME, EE, or Mechatronics)
Experience: 8+ years of engineering plus 4+ years of people management
Deep technical knowledge of electric vehicle subsystems including design, modeling and simulation, manufacturing, materials, chemistries, and electronics
Demonstrated release of hardware products that depend on firmware/software
Hardware and software integration experience: project planning, bring-up, deploy and sustaining
Track record in managing complex cross-functional projects
Demonstrated ability to keep the big picture in focus and to provide clear, well-structured, and concise communications tailored to each appropriate audience
Tools: JIRA, Confluence, Polarion, Google Suite, 3DX, Reliasoft
Bonus Qualifications
Experience with automotive functional safety (ISO26262) standards, EE HW reliability life calculations, and system FMEA analysis
Experience with automotive EE system-level communication (CAN, LIN)
Understanding of Lithium-Ion degradation and failure modes/mechanisms
Understanding concepts of electromagnetic compatibility/interference
Six Sigma training or specific problem-solving methodologies (PPS, A0, 8D, etc)
Compensation
There are three major components to compensation for this position: salary, Amazon Restricted Stock Units (RSUs), and Zoox Stock Appreciation Rights. The salary range for this position is $177,000 to $294,000. A sign-on bonus may be offered as part of the compensation package. Compensation will vary based on geographic location and level. Leveling, as well as positioning within a level, is determined by a range of factors, including, but not limited to, a candidate's relevant years of experience, domain knowledge, and interview performance. The salary range listed in this posting is representative of the range of levels Zoox is considering for this position.
Zoox also offers a comprehensive package of benefits including paid time off (e.g. sick leave, vacation, bereavement), unpaid time off, Zoox Stock Appreciation Rights, Amazon RSUs, health insurance, long-term care insurance, long-term and short-term disability insurance, and life insurance.
Vaccine Mandate
Employees working in this position will be required to have received a single dose of the J&J/Janssen COVID-19 vaccine OR have completed the two-dose Pfizer or Moderna vaccine series. In addition, employees will be required to receive a COVID-19 booster vaccine within two months of becoming eligible for the booster vaccine.
Employees will be required to show proof of vaccination status upon receipt of a conditional offer of employment. That offer of employment will be conditioned upon, among other things, an Applicant's ability to show proof of vaccination status. Please note the Company provides reasonable accommodations in accordance with applicable state, federal, and local laws.
About Zoox
Zoox is developing the first ground-up, fully autonomous vehicle fleet and the supporting ecosystem required to bring this technology to market. Sitting at the intersection of robotics, machine learning, and design, Zoox aims to provide the next generation of mobility-as-a-service in urban environments. We're looking for top talent that shares our passion and wants to be part of a fast-moving and highly execution-oriented team.
A Final Note:
You do not need to match every listed expectation to apply for this position. Here at Zoox, we know that diverse perspectives foster the innovation we need to be successful, and we are committed to building a team that encompasses a variety of backgrounds, experiences, and skills.