Senior Strategic Communications Manager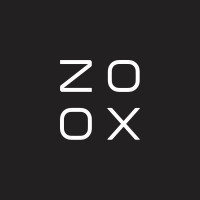 Zoox
Marketing & Communications
Foster City, CA, USA
Posted on Wednesday, April 13, 2022
We are inventors, builders, and doers, passionate and purposeful in the work we do. We have a once-in-a-century opportunity to reinvent personal transportation—and we need your help. The Communications Team brings Zoox's mission, strategy, and values to life through clear, consistent, and engaging communications and programs. You'll find a creative, collaborative environment where great ideas thrive, and where everyone is driven by the same big purpose.
We are looking for a Strategic Communications Manager who will be responsible for supporting C-level communications, producing company-wide internal events, and managing strategic corporate communications initiatives at Zoox. We are seeking an experienced, creative, detail-oriented individual who has a passion for helping to inspire, educate, and engage through event storytelling, leadership engagement, and cross-team initiatives to support our path to commercialization. They will spearhead strategy, development, management, and execution across varying corporate channels and for a number of key company initiatives.
RESPONSIBILITIES
Spearhead the strategy, development, management, and execution of communications programs and cross-team initiatives
Lead the content strategy and roadmap development for company-wide corporate meetings, including Weekly and Triannual All Hands, partnering cross-functionally to execute both in-person and virtual meetings
Oversee communications programs infrastructure, including developing processes, templates, and documentation
Identify opportunities for alignment between communications programs and ongoing integrated marketing and communications campaigns
Measure the business impact of these communications programs and cross-team initiatives
Collaborate with the broader Communications team and Executive Office on initiatives and campaigns
QUALIFICATIONS
Bachelor's degree
10+ years of relevant experience
Experience working with Keynote, Powerpoint, and Google Slides
Excellent written and oral communications skills
Highly organized and excellent attention to detail
Ability to prioritize and manage multiple tasks on a deadline
Demonstrated ability to work effectively and flexibly in a rapidly changing, fast-paced environment
Positive attitude and self-starter with the ability to forge relationships
BONUS QUALIFICATIONS
Knowledge of virtual platforms and online event management
Compensation
There are three major components to compensation for this position: salary, Amazon Restricted Stock Units (RSUs), and Zoox Stock Appreciation Rights. The salary range for this position is $149,000 to $216,000. A sign-on bonus may be offered as part of the compensation package. Compensation will vary based on geographic location and level. Leveling, as well as positioning within a level, is determined by a range of factors, including, but not limited to, a candidate's relevant years of experience, domain knowledge, and interview performance. The salary range listed in this posting is representative of the range of levels Zoox is considering for this position.
Zoox also offers a comprehensive package of benefits including paid time off (e.g. sick leave, vacation, bereavement), unpaid time off, Zoox Stock Appreciation Rights, Amazon RSUs, health insurance, long-term care insurance, long-term and short-term disability insurance, and life insurance.
Vaccine Mandate
Employees working in this position will be required to have received a single dose of the J&J/Janssen COVID-19 vaccine OR have completed the two-dose Pfizer or Moderna vaccine series. In addition, employees will be required to receive a COVID-19 booster vaccine within two months of becoming eligible for the booster vaccine.
Employees will be required to show proof of vaccination status upon receipt of a conditional offer of employment. That offer of employment will be conditioned upon, among other things, an Applicant's ability to show proof of vaccination status. Please note the Company provides reasonable accommodations in accordance with applicable state, federal, and local laws.
About Zoox
Zoox is developing the first ground-up, fully autonomous vehicle fleet and the supporting ecosystem required to bring this technology to market. Sitting at the intersection of robotics, machine learning, and design, Zoox aims to provide the next generation of mobility-as-a-service in urban environments. We're looking for top talent that shares our passion and wants to be part of a fast-moving and highly execution-oriented team.
A Final Note:
You do not need to match every listed expectation to apply for this position. Here at Zoox, we know that diverse perspectives foster the innovation we need to be successful, and we are committed to building a team that encompasses a variety of backgrounds, experiences, and skills.