Technical Trainer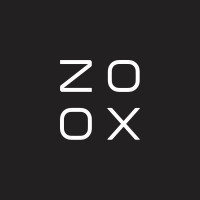 Zoox
IT
Foster City, CA, USA
Posted on Wednesday, May 25, 2022
The Technical Trainer will be actively engaged in the design, development, and execution of technical and non-technical training for the Base Operations team. This will include but is not limited to new hire orientation, high voltage interaction and safety, CAN diagnosis, component level repairs, and general autonomous and electric vehicle knowledge. You will help in communicating policies, procedures, and practices to the team to ensure everyone is aware of the expectations and the real-time changes. Additionally, you will work with cross-functional teams to align on training management systems and ensure our content is standardized with other teams across the company.
Responsibilities
Research, analyze and identify specific training needs to support team objectives
Select appropriate delivery methodology, develop lesson plans, instructional materials, and student handouts
Develop and administer an ongoing training program that includes all aspects of employee growth from onboarding and orientation through continued growth in both technical and managerial tracks
Work closely with internal & external teams to define requirements for all training types
Introduce new and current employees to technical systems and upgrades used in the performance of their duties
Schedule & conduct both classroom and on-the-job instruction
Develop evaluations that assess the effectiveness of training
Qualifications
Strong verbal and written communications skills
Proven interpersonal, coaching, and mentoring skills
Demonstrated organizational and planning skills
Excellent presentation skills
Strong technical and analytical skills
Ability to prepare, reproduce, and deliver training materials
Experience with managing a team of individuals
Experience with Google Suite (Docs, Sheets, Slides, Forms)
At least 3 years of experience in assessing training needs, developing instructional materials, and providing training to team members
Must have at least 5 years of industry experience
Compensation
There are three major components to compensation for this position: salary, Amazon Restricted Stock Units (RSUs), and Zoox Stock Appreciation Rights. The salary range for this position is $101,000 to $163,000. A sign-on bonus may be offered as part of the compensation package. Compensation will vary based on geographic location and level. Leveling, as well as positioning within a level, is determined by a range of factors, including, but not limited to, a candidate's relevant years of experience, domain knowledge, and interview performance. The salary range listed in this posting is representative of the range of levels Zoox is considering for this position.
Zoox also offers a comprehensive package of benefits including paid time off (e.g. sick leave, vacation, bereavement), unpaid time off, Zoox Stock Appreciation Rights, Amazon RSUs, health insurance, long-term care insurance, long-term and short-term disability insurance, and life insurance.
Vaccine Mandate
Employees working in this position will be required to have received a single dose of the J&J/Janssen COVID-19 vaccine OR have completed the two-dose Pfizer or Moderna vaccine series. In addition, employees will be required to receive a COVID-19 booster vaccine within two months of becoming eligible for the booster vaccine.
Employees will be required to show proof of vaccination status upon receipt of a conditional offer of employment. That offer of employment will be conditioned upon, among other things, an Applicant's ability to show proof of vaccination status. Please note the Company provides reasonable accommodations in accordance with applicable state, federal, and local laws.
About Zoox
Zoox is developing the first ground-up, fully autonomous vehicle fleet and the supporting ecosystem required to bring this technology to market. Sitting at the intersection of robotics, machine learning, and design, Zoox aims to provide the next generation of mobility-as-a-service in urban environments. We're looking for top talent that shares our passion and wants to be part of a fast-moving and highly execution-oriented team.
A Final Note:
You do not need to match every listed expectation to apply for this position. Here at Zoox, we know that diverse perspectives foster the innovation we need to be successful, and we are committed to building a team that encompasses a variety of backgrounds, experiences, and skills.