Manager - Firmware Tools, Automation Infrastructure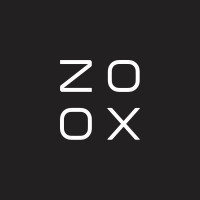 Zoox
Other Engineering
Foster City, CA, USA
Posted on Thursday, June 30, 2022
Zoox is looking for a technical manager to join our Firmware Tools team, with a focus on infrastructure. As a manager on the Firmware Tools team, you will technically lead, hire, train and retain a team of software developers focused on developing and integrating internal and external tools for automated firmware prototyping, development, testing and integration. This role requires someone passionate about automation infrastructure using both existing test frameworks, as well as developing new ones. The ideal candidate has proven experience in developing cross-platform software with continuous integration and deployment techniques in a team environment.
This role is flexible to work onsite in our Bay Area office or San Diego office
The Firmware Tools team designs and develops automated processes, tools and infrastructure to support on-vehicle firmware development and testing. Many projects are short term, allowing each developer to follow projects through their full life cycles while still jumping into a multitude of opportunities. On the Firmware Tools team, we utilize a variety of Python libraries. Many of our tools utilize multiprocessing and multithreading to provide performant software to test firmware using HIL and SIL test frameworks. Additionally, we support testing of on-vehicle communications, including CAN, LIN and pub/sub protocols.
Some examples of tools we've developed include:
Controller Area Network (CAN) client and data logger
CAN over Ethernet Transport Library
Python Library for the extraction, manipulation and analysis of vehicle data
Python DAQ interface library for use in HIL testing
Command and control for a variety of programmable power supply units (PSUs)
UDS client
Responsibilities
Lead and contribute to test infrastructure design and development activities
Work cross functionally with firmware developers, validation engineers and other experts to ensure a robust and reliable test infrastructure
Create opportunities to automate testing and to optimize development and test processes
Construct technical plans, manage priorities and schedules
Assist with sprint planning and retrospectives
Perform code reviews and enforce coding practices
Hire, mentor and assist with the professional development of Tools engineers
Qualifications
BS in computer science, computer engineering, or a similar discipline
8+ years of relevant work experience
Experience developing automation frameworks/toolchains for automated test execution
Technical and team leadership skills
Object-oriented programming experience (Python preferred)
Experience building cross-platform software with source control (Git)
Strong organizational, interpersonal and communication skills
Positive attitude, team player and ability to quickly adapt to changes
Bonus Qualifications
CI and build systems (e.g. Bamboo, Jenkins, etc.)
Python libraries (e.g. pybind, pytest, pandas, python-can, plotly, matplotlib, etc.)
HIL and/or SIL Test Frameworks
Multiprocessing and multithreading
Databases (e.g. MongoDB, PostgreSQL, etc.)
Compensation
There are three major components to compensation for this position: salary, Amazon Restricted Stock Units (RSUs), and Zoox Stock Appreciation Rights. The salary range for this position is $185,000 to $266,000. A sign-on bonus may be offered as part of the compensation package. Compensation will vary based on geographic location and level. Leveling, as well as positioning within a level, is determined by a range of factors, including, but not limited to, a candidate's relevant years of experience, domain knowledge, and interview performance. The salary range listed in this posting is representative of the range of levels Zoox is considering for this position.
Zoox also offers a comprehensive package of benefits including paid time off (e.g. sick leave, vacation, bereavement), unpaid time off, Zoox Stock Appreciation Rights, Amazon RSUs, health insurance, long-term care insurance, long-term and short-term disability insurance, and life insurance.
Vaccine Mandate
Employees working in this position will be required to have received a single dose of the J&J/Janssen COVID-19 vaccine OR have completed the two-dose Pfizer or Moderna vaccine series. In addition, employees will be required to receive a COVID-19 booster vaccine within two months of becoming eligible for the booster vaccine.
Employees will be required to show proof of vaccination status upon receipt of a conditional offer of employment. That offer of employment will be conditioned upon, among other things, an Applicant's ability to show proof of vaccination status. Please note the Company provides reasonable accommodations in accordance with applicable state, federal, and local laws.
About Zoox
Zoox is developing the first ground-up, fully autonomous vehicle fleet and the supporting ecosystem required to bring this technology to market. Sitting at the intersection of robotics, machine learning, and design, Zoox aims to provide the next generation of mobility-as-a-service in urban environments. We're looking for top talent that shares our passion and wants to be part of a fast-moving and highly execution-oriented team.
A Final Note:
You do not need to match every listed expectation to apply for this position. Here at Zoox, we know that diverse perspectives foster the innovation we need to be successful, and we are committed to building a team that encompasses a variety of backgrounds, experiences, and skills.