Senior/Staff Machine Learning Engineer - Motion Planning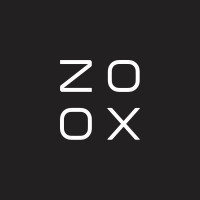 Zoox
Software Engineering
Foster City, CA, USA
Posted on Wednesday, August 3, 2022
Zoox's Planner Machine Learning team is applying leading edge ML to solve the difficult problems in motion planning.
The Planner ML team is looking for ML engineers to build the ML models and integrate ML models to the planning system to improve the overall performance of the autonomous driving system.
Responsibilities
Research, design, implement, optimize and deploy deep learning models that advance the state of the art in planning and control, for autonomous driving
Leverage fleet data and state-of-the-art techniques in ML
Implement software that runs on-vehicle to efficiently execute our algorithms in real time
Develop metrics and tools to analyze errors and understand improvement of system performance
Qualifications
Advanced degree in Computer Science, Robotics, Physics, similar field(s) of study, or equivalent practical knowledge
Expertise in building deep learning systems with Python
Programming experience implementing cutting-edge DeepLearning ML solutions using Tensorflow / PyTorch
Strong understanding of ML workflows: data sampling and curation, pre-processing, model training, ablation studies, evaluation, deployment, and inference optimization
8+ years of experience in a related field
Bonus Qualifications
Experience working on self-driving problems (Perception, Prediction, Planning, Simulation)
Experience in Imitation, RL (especially offline/off-policy), modern NN architectures (such as GPT) or related techniques
Experience with C++
Experience with CUDA
Compensation
There are three major components to compensation for this position: salary, Amazon Restricted Stock Units (RSUs), and Zoox Stock Appreciation Rights. The salary will range from $210,000 to $303,000. A sign-on bonus may be part of a compensation package. Compensation will vary based on geographic location, job-related knowledge, skills, and experience.
Zoox also offers a comprehensive package of benefits including paid time off (e.g. sick leave, vacation, bereavement), unpaid time off, Zoox Stock Appreciation Rights, Amazon RSUs, health insurance, long-term care insurance, long-term and short-term disability insurance, and life insurance.
Vaccine Mandate
Employees working in this position will be required to have received a single dose of the J&J/Janssen COVID-19 vaccine OR have completed the two-dose Pfizer or Moderna vaccine series. In addition, employees will be required to receive a COVID-19 booster vaccine within two months of becoming eligible for the booster vaccine.
Employees will be required to show proof of vaccination status upon receipt of a conditional offer of employment. That offer of employment will be conditioned upon, among other things, an Applicant's ability to show proof of vaccination status. Please note the Company provides reasonable accommodations in accordance with applicable state, federal, and local laws.
About Zoox
Zoox is developing the first ground-up, fully autonomous vehicle fleet and the supporting ecosystem required to bring this technology to market. Sitting at the intersection of robotics, machine learning, and design, Zoox aims to provide the next generation of mobility-as-a-service in urban environments. We're looking for top talent that shares our passion and wants to be part of a fast-moving and highly execution-oriented team.
A Final Note:
You do not need to match every listed expectation to apply for this position. Here at Zoox, we know that diverse perspectives foster the innovation we need to be successful, and we are committed to building a team that encompasses a variety of backgrounds, experiences, and skills.