UX Designer, Rider App Experience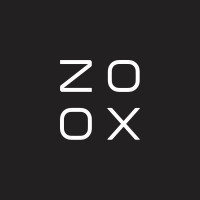 Zoox
Design
Foster City, CA, USA
Posted on Wednesday, August 3, 2022
Zoox's Experience Team works across the organization to define and champion the Human Experience. We embrace a human-centered design process that is collaborative, data-driven, and iterative. We are growing a team of exceptional people to help invent and design unique solutions. We'll address new challenges around AI and define interaction paradigms to advance human experience through design.
If you live and breathe design, if you care about the impact of technology in our society, if you can't stop thinking about how to help improve people's lives, and you want to work on some of the most exciting design challenges of our times to inspire and enable a better future, get in touch!
In this role, you will create, iterate, and evolve mobile app experiences that our riders will love and choose. You will work across the organization to make strategic decisions and run the design process on key work streams and initiatives. You will lead and champion a human-centered design process and culture.
RESPONSIBILITIES
Gain a deep understanding of our riders and other road users
Design mobile app interfaces and interactions that are elegant, accessible, intuitive, and delightful
Create, test and iterate the app information architecture, wireframes, user journeys and work closely to bring the features to life with the UI designers
Ideate and validate the UX design for iOS and Android
Create impactful solutions that are aligned with our brand and push our strategy
Minimize investment risks by testing solutions and validate assumptions early
Champion a Human-Centered process to collaborate across the company in prioritizing and solving scenarios
Leverage research insights and communicate design solutions to inform product direction across different audiences and varying levels of the organization
Create, evolve and maintain our design principles
QUALIFICATIONS
6+ years of relevant design experience in a commercial organization
Experience shipping digital products
Experience in developing and delivering app design for iOS and Android
Accessibility and inclusivity design awareness
BONUS QUALIFICATIONS
Basic UX prototyping skills
Experience working in AV, mobility or automotive industries
​​Experience designing for a wide range of users and abilities
Compensation
There are three major components to compensation for this position: salary, Amazon Restricted Stock Units (RSUs), and Zoox Stock Appreciation Rights. The salary range for this position is $127,000 to $206,000. A sign-on bonus may be offered as part of the compensation package. Compensation will vary based on geographic location and level. Leveling, as well as positioning within a level, is determined by a range of factors, including, but not limited to, a candidate's relevant years of experience, domain knowledge, and interview performance. The salary range listed in this posting is representative of the range of levels Zoox is considering for this position.
Zoox also offers a comprehensive package of benefits including paid time off (e.g. sick leave, vacation, bereavement), unpaid time off, Zoox Stock Appreciation Rights, Amazon RSUs, health insurance, long-term care insurance, long-term and short-term disability insurance, and life insurance.
Vaccine Mandate
Employees working in this position will be required to have received a single dose of the J&J/Janssen COVID-19 vaccine OR have completed the two-dose Pfizer or Moderna vaccine series. In addition, employees will be required to receive a COVID-19 booster vaccine within two months of becoming eligible for the booster vaccine.
Employees will be required to show proof of vaccination status upon receipt of a conditional offer of employment. That offer of employment will be conditioned upon, among other things, an Applicant's ability to show proof of vaccination status. Please note the Company provides reasonable accommodations in accordance with applicable state, federal, and local laws.
About Zoox
Zoox is developing the first ground-up, fully autonomous vehicle fleet and the supporting ecosystem required to bring this technology to market. Sitting at the intersection of robotics, machine learning, and design, Zoox aims to provide the next generation of mobility-as-a-service in urban environments. We're looking for top talent that shares our passion and wants to be part of a fast-moving and highly execution-oriented team.
A Final Note:
You do not need to match every listed expectation to apply for this position. Here at Zoox, we know that diverse perspectives foster the innovation we need to be successful, and we are committed to building a team that encompasses a variety of backgrounds, experiences, and skills.