Senior Strategic Sourcing Manager (Charging Equipment)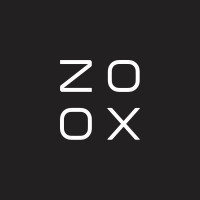 Zoox
Foster City, CA, USA
Posted on Friday, August 5, 2022
This role will be responsible for Zoox's strategic sourcing and industry partnerships of charging equipment, which includes working cross-functionally to understand needs for third-party engagement across the business, finding and evaluating potential electric vehicle supply equipment (EVSE) partners and suppliers, drafting and issuing RFQs, leading the negotiation of all key commercial and legal terms, managing commercial and supply chain issues, identifying and executing on cost reduction opportunities, overall management of third-party relationships.
RESPONSIBILITIES
Lead procurement and partnership initiatives for EV charging equipment and charging infrastructure
Proactively engage with Zoox stakeholders (incl. engineering, operations, manufacturing, strategy, finance, and design) to derive and execute the medium-term (3-5 years) business and technology roadmap to support Zoox's vehicle development program and autonomous ride-hailing service
Develop the EVSE supply chain and partnership footprint with a long-term, strategic view
Lead the day-to-day process of ensuring successful partnerships (milestone adherence, change order management, quality assurance, cost control, etc.) and build supplier performance assessments to support future sourcing decisions
Design, conduct, and synthesize charging-related supplier, industry, and market research
Drive cost transparency and build total cost of ownership models to support sourcing decisions
Ensure optimal contract coverage for the commodity/service in partnership with engineering and legal support
Build and maintain strategic relationships with key charging equipment suppliers as the lead point of contact for all commercial issues
Review, analyze, and finalize quote packages from suppliers
Support and inform internal stakeholders about supplier selection and management
Identify sourcing alternatives to drive efficiencies via benchmarking, competitive quotes, and changing requirements
QUALIFICATIONS
8+ years of experience in partnership development and/or purchasing in a hardware product environment
Bachelor's degree
Experience independently developing category strategies, experience gaining cross-functional buy-in, and leading strategy execution.
Strategic sourcing, financial and business opportunity analysis, comfort with legal frameworks, and contract negotiation skills (development, supply, licensing, and service agreements)
Excellent communication skills with the ability to influence cross-functional stakeholders, including C-level, engineering, legal, finance, manufacturing, and logistics
Excellent analytical skills
Advanced Microsoft Excel skills
Demonstrated ability to work in a team environment to achieve business objectives
Demonstrated ability to identify business process issues and drive process improvement
Open-minded self-starter with the ability to adapt, improvise, and problem-solve
Ability to work independently on multiple tasks and projects with various stakeholders
Organizational skills to manage and track transactional details.
BONUS QUALIFICATIONS
Expertise in EVSE is highly desirable
Master's degree in business or equivalent
Experience managing high-powered charging equipment projects and installations
Technical abilities in organizing and analyzing data
Experience working in a fast-paced and evolving environment
Compensation
There are three major components to compensation for this position: salary, Amazon Restricted Stock Units (RSUs), and Zoox Stock Appreciation Rights. The salary range for this position is $140,000 to $199,000. A sign-on bonus may be offered as part of the compensation package. Compensation will vary based on geographic location and level. Leveling, as well as positioning within a level, is determined by a range of factors, including, but not limited to, a candidate's relevant years of experience, domain knowledge, and interview performance. The salary range listed in this posting is representative of the range of levels Zoox is considering for this position.
Zoox also offers a comprehensive package of benefits, including paid time off (e.g. sick leave, vacation, bereavement), unpaid time off, Zoox Stock Appreciation Rights, Amazon RSUs, health insurance, long-term care insurance, long-term and short-term disability insurance, and life insurance.
Vaccine Mandate
Employees working in this position will be required to have received a single dose of the J&J/Janssen COVID-19 vaccine OR have completed the two-dose Pfizer or Moderna vaccine series. In addition, employees will be required to receive a COVID-19 booster vaccine within two months of becoming eligible for the booster vaccine.
Employees will be required to show proof of vaccination status upon receipt of a conditional offer of employment. That offer of employment will be conditioned upon, among other things, an Applicant's ability to show proof of vaccination status. Please note the Company provides reasonable accommodations in accordance with applicable state, federal, and local laws.
About Zoox
Zoox is developing the first ground-up, fully autonomous vehicle fleet and the supporting ecosystem required to bring this technology to market. Sitting at the intersection of robotics, machine learning, and design, Zoox aims to provide the next generation of mobility-as-a-service in urban environments. We're looking for top talent that shares our passion and wants to be part of a fast-moving and highly execution-oriented team.
A Final Note:
You do not need to match every listed expectation to apply for this position. Here at Zoox, we know that diverse perspectives foster the innovation we need to be successful, and we are committed to building a team that encompasses a variety of backgrounds, experiences, and skills.