Software Systems Engineer - Software Health and Complexity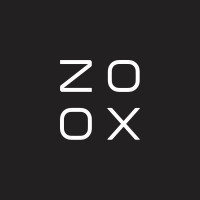 Zoox
Software Engineering
Foster City, CA, USA
Posted on Friday, August 19, 2022
The Software Systems Engineering team is responsible for defining SW development processes and ensuring that all safety-critical software meets a high safety bar for production vehicles.
In this role, you will help design and manage processes, methods, and other artifacts needed to build safety-critical software, that will revolutionize transportation in the 21st century. Borrowing principles from avionics, automotive, and other safety-critical industries, you will work with software engineers throughout the Zoox software org, ranging from state-of-the-art AI Perception, all the way to highly-critical RTOS and middleware components.
Responsibilities
Introduce, promote and manage software best practices such as static analysis, coding standards compliance (such as Misra), code coverage, etc. to help identify potential sources of software defects in safety critical software.
Identify methods to evaluate objective properties of large codebase such as complexity, dependency, cohesion, coupling and help adjudicate their relevance to potential defects.
Lead various systems engineering activities that are essential for a successful launch of safety-critical software on a self-driving vehicle.
Help integrate third-party debug tools with in-house build processes and roll it out to all SW developers.
Qualifications
Advanced degree in robotics, computer engineering, electronics engineering, aerospace engineering or related fields.
5+ years industry experience working with production software life cycle development process methods. This could include DO178, ISO26262, SPICE or ASPICE, ISO12207, IEC61508, EN50128.
Strong knowledge of C++ and coding best practices. Experience with use of static analysis methods to analyze large C++ codebase.
Familiarity with embedded systems, ECU architecture in automobiles, automotive communication interfaces, or automotive software architectures, etc
Bonus Qualifications
Shipped software products to market in production automobiles, aircraft, spacecraft or other systems that require safety-critical software in embedded hardware
Integrated off-the-shelf static analysis tools and code coverage tools with existing build processes and help SW teams adopt and execute.
Conducted and/or participated in safety audits, defended choices and methods used, and prepared compliance report, deviations etc.
Compensation
There are three major components to compensation for this position: salary, Amazon Restricted Stock Units (RSUs), and Zoox Stock Appreciation Rights. The salary range for this position is $160,000 to $226,000. A sign-on bonus may be offered as part of the compensation package. Compensation will vary based on geographic location and level. Leveling, as well as positioning within a level, is determined by a range of factors, including, but not limited to, a candidate's relevant years of experience, domain knowledge, and interview performance. The salary range listed in this posting is representative of the range of levels Zoox is considering for this position.
Zoox also offers a comprehensive package of benefits including paid time off (e.g. sick leave, vacation, bereavement), unpaid time off, Zoox Stock Appreciation Rights, Amazon RSUs, health insurance, long-term care insurance, long-term and short-term disability insurance, and life insurance.
Vaccine Mandate
Employees working in this position will be required to have received a single dose of the J&J/Janssen COVID-19 vaccine OR have completed the two-dose Pfizer or Moderna vaccine series. In addition, employees will be required to receive a COVID-19 booster vaccine within two months of becoming eligible for the booster vaccine.
Employees will be required to show proof of vaccination status upon receipt of a conditional offer of employment. That offer of employment will be conditioned upon, among other things, an Applicant's ability to show proof of vaccination status. Please note the Company provides reasonable accommodations in accordance with applicable state, federal, and local laws.
About Zoox
Zoox is developing the first ground-up, fully autonomous vehicle fleet and the supporting ecosystem required to bring this technology to market. Sitting at the intersection of robotics, machine learning, and design, Zoox aims to provide the next generation of mobility-as-a-service in urban environments. We're looking for top talent that shares our passion and wants to be part of a fast-moving and highly execution-oriented team.
A Final Note:
You do not need to match every listed expectation to apply for this position. Here at Zoox, we know that diverse perspectives foster the innovation we need to be successful, and we are committed to building a team that encompasses a variety of backgrounds, experiences, and skills.