AV Safety Data & Compliance Engineer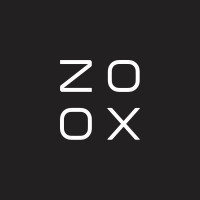 Zoox
Legal
Foster City, CA, USA
Posted on Wednesday, September 21, 2022
The AV Safety Data & Compliance Engineer will be responsible for ensuring data and information are accurately gathered, analyzed, and presented for compliance to multiple internal and external requirements. You will be responsible for facilitating the development and implementation of effective data and analysis processes commensurate with Zoox's safety innovative leadership.
As an AV Safety Data & Compliance Engineer, you will define and implement innovative processes that are rigorous, diligent, and systematic, as well as applicable and repeatable as Zoox continues to scale, to ensure the highest level of safety in the organization and product. You will continually improve our internal data gathering, analysis, and reporting processes, and work closely with our Legal, Policy, Operations, Vehicle Engineering, Safety Design, Software, Hardware, and Communications teams to ensure a quantified, rigorous, disciplined, engineering approach.
A successful candidate will be able to support other Zoox safety efforts including Operational Safety, Safety Planning, Policy, Design, and Risk Assessment activities.
Responsibilities
Create, implement, and maintain our internal and external data gathering, analysis, and reporting processes, and work cross-functionally with other internal organizations to ensure proper regulatory reporting
Facilitate, design, and implement safety and risk data programs, processes, and dashboards for awareness and decision-making, including systematically ensuring representation and input from key internal stakeholders
Lead and continuously improve our safety data programs, including establishing and maintaining critical dashboards on key safety metrics, incidents, and other information
Participate and ensure that Zoox is well-represented, informed, and influential on active Industry Standards and Best Practice activities and organizations
Assist with formal reviews of safety programs with executive leadership and present data, findings, and areas of improvement
Champion strong safety culture at Zoox
Support the continuing development and implementation of successful operational safety and compliance programs
Qualifications
4+ years of experience in the AV, Automotive, Transportation, or Robotics industries, with experience with forensic data analysis or reporting to regulatory requirements or to other critical audiences
Proven ability to analyze data from disparate sources, and analyze and categorize underlying events based on technical engineering methods, concepts, or experience
Basic understanding of vehicle systems and automotive functionality
Demonstrated attention to detail in analyzing technical, engineering, or forensic data
Strong communication skills with individuals from varying levels of management, including the ability to collaborate to achieve multiple simultaneous goals for the organization
Demonstrated program management experience and skills, with the ability to guide/help others to accomplish complex programs and tasks
BS in Engineering, Masters preferred; may consider other degrees in a technical, data, or safety-related field
Bonus Qualifications
Experience with NHTSA SGO, TREAD, or California DMV AV reporting requirements
Experience in automated vehicle systems and functionality
Advanced degree in Engineering, Management, or other transportation safety-related field
Membership or participation in professional societies or industry standards activities
Certification in Safety or Automotive systems
There are three major components to compensation for this position: pay, Amazon Restricted Stock Units (RSUs), and Zoox Stock Appreciation Rights. The pay range for this position is $161,000 to $265,000. A sign-on bonus may be offered as part of the compensation package. Compensation will vary based on geographic location and level. Leveling, as well as positioning within a level, is determined by a range of factors, including, but not limited to, a candidate's relevant years of experience, domain knowledge, and interview performance. The pay range listed in this posting is representative of the range of levels Zoox is considering for this position.
Zoox also offers a comprehensive package of benefits including paid time off (e.g. sick leave, vacation, bereavement), unpaid time off, Zoox Stock Appreciation Rights, Amazon RSUs, health insurance, long-term care insurance, long-term and short-term disability insurance, and life insurance.
Vaccine Mandate
Employees working in this position will be required to have received a single dose of the J&J/Janssen COVID-19 vaccine OR have completed the two-dose Pfizer or Moderna vaccine series. In addition, employees will be required to receive a COVID-19 booster vaccine within two months of becoming eligible for the booster vaccine.
Employees will be required to show proof of vaccination status upon receipt of a conditional offer of employment. That offer of employment will be conditioned upon, among other things, an Applicant's ability to show proof of vaccination status. Please note the Company provides reasonable accommodations in accordance with applicable state, federal, and local laws.
About Zoox
Zoox is developing the first ground-up, fully autonomous vehicle fleet and the supporting ecosystem required to bring this technology to market. Sitting at the intersection of robotics, machine learning, and design, Zoox aims to provide the next generation of mobility-as-a-service in urban environments. We're looking for top talent that shares our passion and wants to be part of a fast-moving and highly execution-oriented team.
A Final Note:
You do not need to match every listed expectation to apply for this position. Here at Zoox, we know that diverse perspectives foster the innovation we need to be successful, and we are committed to building a team that encompasses a variety of backgrounds, experiences, and skills.