Cell Technology Engineer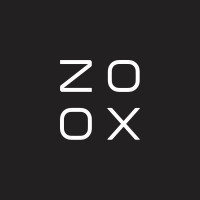 Zoox
IT
Foster City, CA, USA
Posted on Saturday, September 24, 2022
The Powertrain Systems Engineering team at Zoox is responsible for the design, development, and production of a highly reliable Powertrain and Charging System specifically tailored for charging our SAE L5 autonomous electric vehicle. Our team has a culture marked by integrity, humility, competence, and passion for the Zoox mission and the systems we design. We are building real products here and are looking for doers to join us.
As a Cell Technology Engineer, you will be working on evaluating HV battery cell technology for both current and future vehicle platforms, lead cell characterization testing, and building battery cell performance and aging models to come up with BMS algorithms and predict aging and internal degradation for an EV application. You will actively participate and provide subject matter expertise on system definition, system design, and controls definition for HV battery design and BMS development. This will include coming up with various system requirements based on a first principle system design approach, meeting various SAE, UL, IEC, and ISO standards, and helping various stakeholders both internal and external to the team and company. You will work closely with cross-functional teams to understand the root causes of failures, identify mitigation strategies, and incorporate learnings into new designs.
Responsibilities
In-depth Li-Ion cell evaluation on both internal electrochemistry, cell construction, cell manufacturing, performance, aging, and degradation aspects. Perform optimization and trade-off studies on identifying the best cell for our vehicle application.
Design cell characterization test plans and oversee test runs, analyze the data to extract cell parameters, and build a first principle based Li-Ion battery cell model which can be used to inform BMS functional, performance, and safety algorithms, expand this to predict internal degradation over given operation spec.
Actively participate in reviews and provide expert recommendations on HV battery and BMS system design based, functional safety concepts, system behaviors, control mechanization, and interfaces using system diagrams, signal flow diagrams, state machines, etc.
Direct in-house li-ion cell testing activities, analyze data and provide informed recommendations and direction for both current and future vehicle programs.
Participate in the root-causing process for field issues, and develop creative and timely solutions to support a vehicle fleet
Qualifications
6+ years of experience working on electric vehicle high voltage battery systems, Li-Ion cell chemistries, and extensive knowledge of BMS architectures, design, function, and field-issue resolution.
Deep technical knowledge and hands-on experience with electric vehicle HV battery systems and BMS integration
Expert level knowledge of common li-ion cell chemistries, form factors, cell construction, manufacturing processes, performance characteristics, and cell duration models.
Experience with li-ion cell electrical characterization testing, including test profile creation, parameter extraction, and performance analysis
Experience and ability to work safely around high voltage systems up to 500VDC
Expert level knowledge using simulation tools such as MATLAB/Simulink, LTSPICE, and/or programming tools such as Python, C, or C++
Ability to work in a fast-paced development environment
MS or PhD in chemical engineering, physics, material science, electrical engineering, or related relevant field
Bonus Qualifications
Familiarity with industry testing standards: SAE, MIL, UN, UL, GB/T, GTR
Familiarity with 3D design tools
High voltage and low voltage PCB design
Familiarity with high voltage fusing architectures (fuse curve coordination, failure modes)
Understanding of Lithium-Ion degradation and failure modes/mechanisms is a huge plus
Understanding of EV DC charging technologies and global charging standards
Understanding concepts of EMI/C is a huge plus
Compensation
There are three major components to compensation for this position: salary, Amazon Restricted Stock Units (RSUs), and Zoox Stock Appreciation Rights. The salary range for this position is $137,000 to $222,000. A sign-on bonus may be offered as part of the compensation package. Compensation will vary based on geographic location and level. Leveling, as well as positioning within a level, is determined by a range of factors, including, but not limited to, a candidate's relevant years of experience, domain knowledge, and interview performance. The salary range listed in this posting is representative of the range of levels Zoox is considering for this position.
Zoox also offers a comprehensive package of benefits including paid time off (e.g. sick leave, vacation, bereavement), unpaid time off, Zoox Stock Appreciation Rights, Amazon RSUs, health insurance, long-term care insurance, long-term and short-term disability insurance, and life insurance.
Vaccine Mandate
Employees working in this position will be required to have received a single dose of the J&J/Janssen COVID-19 vaccine OR have completed the two-dose Pfizer or Moderna vaccine series. In addition, employees will be required to receive a COVID-19 booster vaccine within two months of becoming eligible for the booster vaccine.
Employees will be required to show proof of vaccination status upon receipt of a conditional offer of employment. That offer of employment will be conditioned upon, among other things, an Applicant's ability to show proof of vaccination status. Please note the Company provides reasonable accommodations in accordance with applicable state, federal, and local laws.
About Zoox
Zoox is developing the first ground-up, fully autonomous vehicle fleet and the supporting ecosystem required to bring this technology to market. Sitting at the intersection of robotics, machine learning, and design, Zoox aims to provide the next generation of mobility-as-a-service in urban environments. We're looking for top talent that shares our passion and wants to be part of a fast-moving and highly execution-oriented team.
A Final Note:
You do not need to match every listed expectation to apply for this position. Here at Zoox, we know that diverse perspectives foster the innovation we need to be successful, and we are committed to building a team that encompasses a variety of backgrounds, experiences, and skills.