Site Relability Engineer - Returnship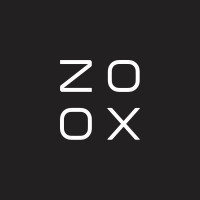 Zoox
Foster City, CA, USA
Posted on Tuesday, December 6, 2022
The Path Forward Return-to-Work program at Zoox is a 16-week paid returnship for experienced professionals returning to the workforce. The program is open to individuals who have at least five years of professional experience and have been out of the paid workforce for at least two years to focus on caregiving of any kind. If you meet these criteria, we welcome you to apply.
Zoox is excited to welcome returners because we appreciate the skills you can offer, the perspective you provide, and the contributions you will make. This program offers you a chance to revamp your skills, gain new experience, and make connections with others transitioning back to the workforce. It also offers support through Path Forward, a non-profit organization on a mission to empower people who've been focused on caregiving to transition back to the paid workforce.
The SW HIL (Hardware in the Loop) team ensures that the testing environment for system and subsystem testing improves in uptime, reliability, and feature set. To aid the adoption of our testing framework for use by other teams, the SW HIL team both collaborates in test development and maintains key tests that exercise the functionality of the testing framework.
We are seeking a highly motivated, energetic, self-starting Platform Engineer to join our Systems Reliability and Stability team. This position will be responsible for ensuring the upkeep, design, and maintenance of various engineering services. You will oversee and collaborate with other teams to ensure the high uptime of our robot testing platforms while measuring and improving their stability, accuracy, and usability.
Responsibilities
Measure and maintain the uptime of various services critical to the development of autonomous vehicles, such as testing and validation of on-vehicle hardware
Be involved with all phases of rolling out different services including design, deployment, operations, and continuous improvement
Work with systems handling large volumes of data and data processing pipelines while performing compute intensive tasks on CPUs and GPUs
Qualifications
Bachelor's degree in an engineering, math, or related field and 3+ years of relevant experience
Experience with hardware or physical systems, cloud-based is applicable
Experience supporting multiple in-production services
Experience utilizing tools such as Ansible/Salt/Terraform/Chef/Puppet effectively
Experience with CI/CD tools such as Jenkins or Bamboo
Ability to extract and report useful performance or service metrics Linux system administrative experience, Ubuntu preferred
Fluency in Python or C / C++
Bonus Qualifications
Master's degree in an engineering, math, or related field
Experience using Docker, AWS, or Kubernetes
Experience handling large data sets
Desire to build, measure, and improve software that lives on our Main-AI compute stack
Communication
The salary range for this position is $155,000 to $249,000. Compensation will vary based on geographic location and level. Leveling, as well as positioning within a level, is determined by a range of factors, including, but not limited to, a candidate's relevant years of experience, domain knowledge, and interview performance. The salary range listed in this posting is representative of the range of levels Zoox is considering for this position. Additional benefits may be offered.
Vaccine Mandate
Employees working in this position will be required to have received a single dose of the J&J/Janssen COVID-19 vaccine OR have completed the two-dose Pfizer or Moderna vaccine series. In addition, employees will be required to receive a COVID-19 booster vaccine within two months of becoming eligible for the booster vaccine.
Employees will be required to show proof of vaccination status upon receipt of a conditional offer of employment. That offer of employment will be conditioned upon, among other things, an Applicant's ability to show proof of vaccination status. Please note the Company provides reasonable accommodations in accordance with applicable state, federal, and local laws.
About Zoox
Zoox is developing the first ground-up, fully autonomous vehicle fleet and the supporting ecosystem required to bring this technology to market. Sitting at the intersection of robotics, machine learning, and design, Zoox aims to provide the next generation of mobility-as-a-service in urban environments. We're looking for top talent that shares our passion and wants to be part of a fast-moving and highly execution-oriented team.
A Final Note:
You do not need to match every listed expectation to apply for this position. Here at Zoox, we know that diverse perspectives foster the innovation we need to be successful, and we are committed to building a team that encompasses a variety of backgrounds, experiences, and skills.