Software Engineer - Road Network Web Back-End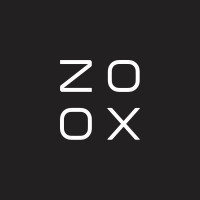 Zoox
Software Engineering
Foster City, CA, USA
Posted on Wednesday, January 4, 2023
Zoox's Road Network team is responsible for developing the tools and infrastructure necessary to build, curate, and manage our high definition road network.
To achieve these goals, ZRN has built several web applications that enable us to visualize, inspect, and validate the semantic road data. Our back-end engineers support both internal content pipeline services and the underlying frameworks and services used by major tools across the company, including our fleet management, log viewing, and simulation tools. We're just getting started, and we have many more tools we can't wait to build as we develop our web team.
We are looking for senior candidates with strong back-end or full-stack experience who are excited to shape the future and destiny of our web tools. We use Typescript in most of our front-end applications and C++/Python on the back-end.
Responsibilities
Design, build, and maintain integral parts of the web content pipeline back-end
Improve efficiency and utilization of our web services and their use across the company
Establish robust monitoring to report on the pipeline's health, integrity, and performance
Partner with engineering and product teams to define data use patterns and establish best practices
Create software requirements, design documentation, test plans, and other supporting documentation
Contribute to all phases of the software development cycle including prototyping, requirements capture, design, implementation, and validation
Qualifications
Experience designing and building complex web services at scale
Experience working with content pipelines where reliable validation and data integrity are paramount
7+ years of industry experience
Bachelor's degree in computer science (or related field) or equivalent practical experience
Fluency with Python and/or C++
Experience with Kubernetes, Docker, AWS frameworks, and ElasticSearch
Experience building and deploying containerized applications
Bonus Qualifications
Master's / PhD in computer science (or related field)
Experience with geometry, routing, or graph theory
Experience with mapping or GIS systems
Compensation
There are three major components to compensation for this position: salary, Amazon Restricted Stock Units (RSUs), and Zoox Stock Appreciation Rights. The salary will range from $160,000 to $225,000. A sign-on bonus may be part of a compensation package. Compensation will vary based on geographic location, job-related knowledge, skills, and experience.
Zoox also offers a comprehensive package of benefits including paid time off (e.g. sick leave, vacation, bereavement), unpaid time off, Zoox Stock Appreciation Rights, Amazon RSUs, health insurance, long-term care insurance, long-term and short-term disability insurance, and life insurance.
Vaccine Mandate
Employees working in this position will be required to have received a single dose of the J&J/Janssen COVID-19 vaccine OR have completed the two-dose Pfizer or Moderna vaccine series. In addition, employees will be required to receive a COVID-19 booster vaccine within two months of becoming eligible for the booster vaccine.
Employees will be required to show proof of vaccination status upon receipt of a conditional offer of employment. That offer of employment will be conditioned upon, among other things, an Applicant's ability to show proof of vaccination status. Please note the Company provides reasonable accommodations in accordance with applicable state, federal, and local laws.
About Zoox
Zoox is developing the first ground-up, fully autonomous vehicle fleet and the supporting ecosystem required to bring this technology to market. Sitting at the intersection of robotics, machine learning, and design, Zoox aims to provide the next generation of mobility-as-a-service in urban environments. We're looking for top talent that shares our passion and wants to be part of a fast-moving and highly execution-oriented team.
A Final Note:
You do not need to match every listed expectation to apply for this position. Here at Zoox, we know that diverse perspectives foster the innovation we need to be successful, and we are committed to building a team that encompasses a variety of backgrounds, experiences, and skills.